The Pasadena Educational Foundation helps kids, it helps the district – so I knew that this was big: I can make a difference here. Felita Kealing | PEF Board President
by Brianna Chu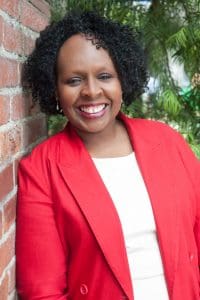 The Pasadena Educational Foundation (PEF) is led by a diverse group of volunteer board members who are deeply rooted in our community, committed to the mission of the organization, and passionate about public education. PEF's current Board President, Felita Kealing, embodies the passionate and community-driven spirit of the board she chairs. Whether it be with her church, her work, nonprofit organizations within the Pasadena area, or her sons' schools – Mrs. Kealing has played an active role in every community of which she has been a member, and she has nurtured – and often even originated – parent communities at every school her sons have attended.
As a Pasadena Unified School District (PUSD) alumna herself – and a proud PUSD parent, too! – Mrs. Kealing had been aware of the Pasadena Educational Foundation and its work for a while. However, her first interactions with PEF came in 2009, when she and about six or seven other parents were asked to meet with some PUSD employees to discuss how the African American students in the PUSD community could best be supported. This group quickly became the African American Parent Council (AAPC), and in May of 2009, Mrs. Kealing represented and introduced the AAPC to PEF. As one of the founding members of the AAPC, she wrote many of its bylaws and was elected its first president; shortly thereafter, she visited every single PUSD campus to introduce the AAPC. Her involvement with PEF and PUSD only soared from there.
When her eldest son first started at Marshall Fundamental for sixth grade, her fellow parents already knew that she was just the person to turn to when faced with a dilemma. At the time, Monday mornings' classes started late, and some parents were at a loss since this later start time conflicted with their work schedules. So they turned to Mrs. Kealing in the hopes that she would be able to figure out a morning program for their kids. Being familiar with the after-school Pasadena LEARNs program, Mrs. Kealing approached the program's director and Marshall's principal, and within a month had helped them establish a morning enrichment program. That same year, she also helped coordinate the first sixth grade potluck at Marshall, a tradition that has continued since, bringing together all the sixth grade families and their teachers in a fun evening of food and friendship.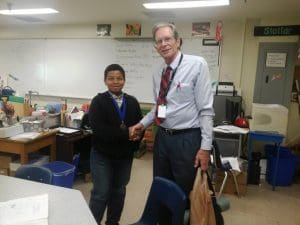 The entire Kealing family has gotten involved with PEF, too; while Mrs. Kealing has devoted countless hours volunteering for PEF as part of the Board, her husband Michael also lent a hand with last year's chess tournament. Both their sons, Miles and Preston, have attended PEF's Summer Enrichment program, consistently taking the chess course and consequently going on to assist the chess teacher, Mr. Joiner, with the program as PEF Youth Leaders in high school. The first summer her sons partook in the PEF Summer Enrichment program, Mrs. Kealing said this about their experience:
Our children's PEF summer experience reveals the great impact this enrichment program has had on our boys for the past five weeks. Each class has brought new knowledge, experiences and philosophies they will have for a lifetime.
Mrs. Kealing became a PEF Board Member in 2013 while still actively involved with other groups in PUSD including the African American Parent Council, as well as, other PUSD committees and groups. As a PEF member she has sat on the FANNS Annual Fund, Battle of the Bands, Rock 4 PEF, Teachers Grants, and Principal for a Day committees. For the past two years, she served as Vice President of the PEF Community Engagement and Advocacy Committee; and she has been elected and serves as the PEF Board President.
While she has taken on many volunteer roles in her life, she says: "Being on the PEF Board is one invitation she said 'Yes!' to without hesitation.  I knew PEF's impact because of the work they did for our students and our schools." Felita has had different connections at different times.
She values her position on the board, doing important work, and being a part of PEF's success as PEF supports the PUSD.
Find out how you can become a PEF volunteer here.
Felita sent us this picture of the our wonderful Kealing Family of volunteers during our "Stay at Home Time" –  thank you Felita and the whole Kealing Family!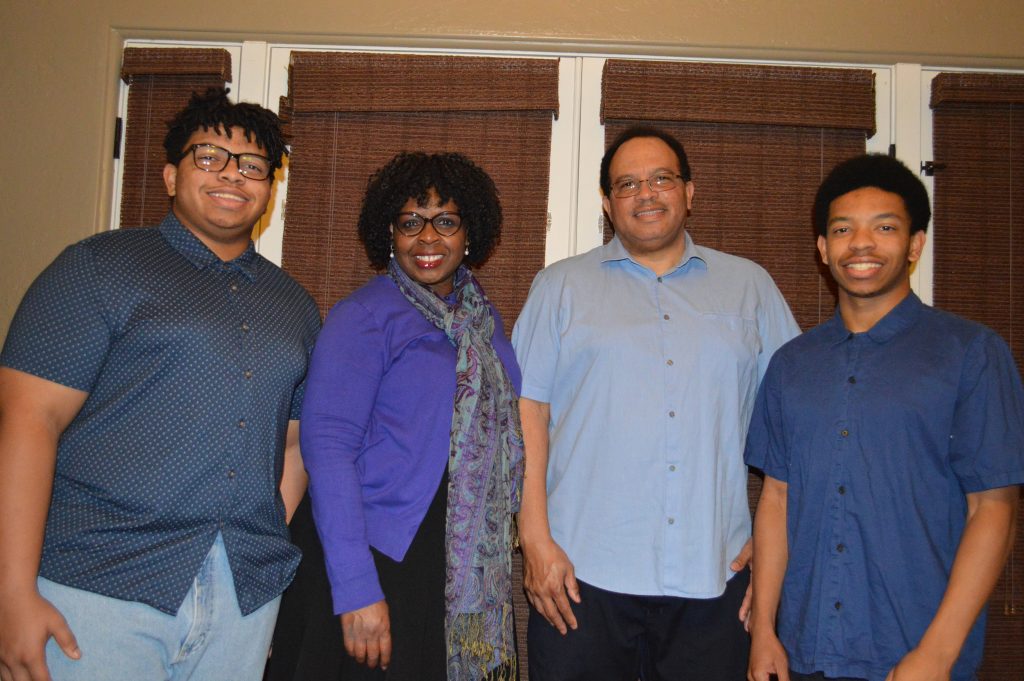 Brianna Chu | Digital Storyteller
Brianna Chu was born and raised in Pasadena, California, only leaving her hometown to travel across the Atlantic Ocean to the University of St Andrews in Scotland, where she earned her Master of Arts degree in International Relations and Psychology. Upon returning to the States, she began sharing stories of local restauranteurs and their food for the Pasadena Independent. She now also holds the role of Digital Storyteller for the Pasadena Educational Foundation.