PUSD TODAY:
15+ Things You Might Not Know 
The Pasadena Educational Foundation believes strong schools build strong communities and strong communities build strong schools.
Our
Pasadena Unified
schools are igniting a curiosity in STEM, arts, global languages, and so much more.
Pasadena, Altadena, and Sierra Madre public schools have made significant progress in the last decade. Our successful Magnet, International Baccalaureate, Dual Language, STEM, & Arts programs combined with our College & Career Academies are preparing our students to succeed and lead. PUSD graduates are accepted at highly competitive colleges and universities locally, nationally, and abroad.
Explore more about our Pasadena Unified schools with PEF's list of 15+ Things You Might Not Know About PUSD.
The Basics 
The Pasadena Unified School District Serves 3 Communities, via 23 Schools, with 14,000 Students 
Some PUSD Facts: 
Established in 1874
3 Communities – Pasadena, Altadena, and Sierra Madre
23 Schools
14,000 Students
14 elementary schools
6 middle schools
4 comprehensive high schools
1 continuation and 1 alternative independent study
Note: some schools are combined K-8 or 6-12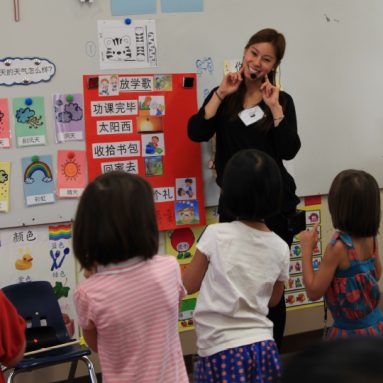 BECOME BILINGUAL
Mandarin Chinese, Spanish, Armenian, and French 
Families have the option of having their children become fully bilingual by starting them in kindergarten in one of our 5 dual language immersion schools that offer programs in Mandarin Chinese, Spanish, and French which continue in middle and high school. Beginning in 2022, Webster Elementary began offering the very first elementary Armenian world language program in PUSD.
Dual Language Immersion Programs begin in Kindergarten and combine native speakers with non-native speakers to develop a high level of thinking, listening, speaking, reading, writing proficiency in English and the partner language. Research shows that Dual Language Immersion students have exceptional multilingual proficiency and an expanded worldview which prepares them to engage in a dynamic, competitive global society. Bilingualism opens doors for opportunities across countries and fields both economically and socially.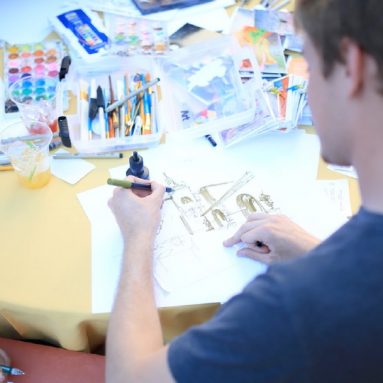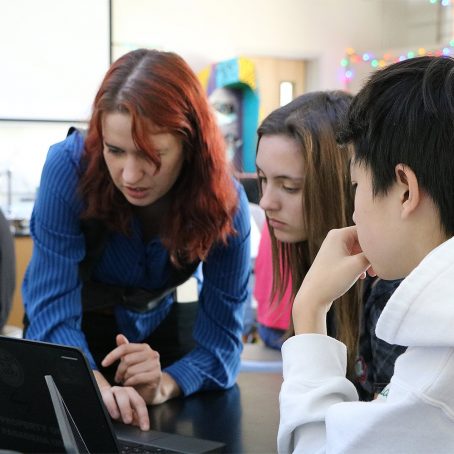 CHOOSE YOUR PASSION
PUSD Has Seven Thematically-Focused Magnet Schools 
PUSD's magnet schools illustrate the power of a thematic focus to engage families, students, teachers, and the community through a curriculum enriched with real-world experiences. Elementary magnets focus on Arts, STEM (Science, Technology, Engineering, and Math), or STEM with an additional option Spanish Dual Language. Middle school students can choose an arts focus, continue to focus on STEM with an added arts component (STEAM) or continue on with Spanish Dual Language Immersion. 
Magnet Schools:

Eliot Arts Magnet – An innovative magnet school that nurtures students' academic achievement through music, dance, theater arts, and visual arts.
Jackson STEAM Multilingual Magnet Elementary – Offers an innovative academic program focused on science, technology, engineering, and math including a Spanish dual language immersion component.
Washington Elementary STEM Magnet – Provides a rigorous science, technology, engineering, and mathematics-based curriculum developing scientifically and technologically-literate global citizens.
Octavia E. Butler Magnet – Builds upon the rigorous and innovative curriculum and programs of Washington Elementary STEM and Jackson Dual Language STEM Magnet and further teaches students to become problem solvers, innovators, logical thinkers, literate in technology and self-reliant with the option of Spanish Dual Language. This school is also home to a new environmental science program.
Altadena Arts Magnet Elementary – Arts focused curriculum where teachers connect traditional subjects with real-world experience using an arts-integrated approach where core classes are taught through arts-infused demonstrations and performance tasks. Additionally, Altadena is home to PUSD's French Dual Language program.
Muir High School – An Early College Magnet program that creates create a unique high school environment where all students will take college classes and receive intensive college and career counseling and guidance. The PCC satellite campus will offer an array of concurrent and dual enrollment classes which offer simultaneous high school and college credit.
Longfellow Elementary School – A Cross-Cultural magnet program will allow students to connect with each other through many languages and cultures, so that they can become fully empowered global citizens.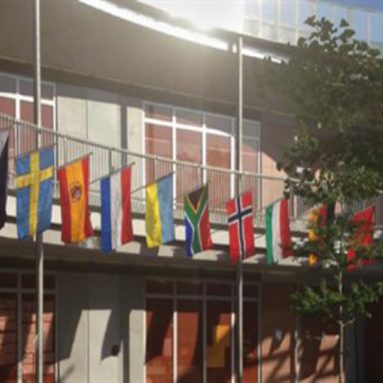 THINK INTERNATIONAL
International Baccalaureate Program from Elementary – High School 
An internationally recognized program, available in 140 countries. IB is an extremely rigorous program that develops inquiring, knowledgeable and caring young people who help to create a better and more peaceful world through intercultural understanding and respect. Students who achieve high scores on their IB Diploma exams enter college as sophomores. In PUSD, Willard Elementary hosts the Primary Years Programme, and Blair IB School hosts the Secondary Programme.
The International Baccalaureate® (IB) programs, available in 140 countries, aim to do more than other curricula by develop inquiring, knowledgeable and caring young people who help to create a better and more peaceful world through intercultural understanding and respect. Blair's 11th and 12th graders can complete the rigorous IB Diploma Programme, respected worldwide as excellent preparation for the most prestigious universities.
The IB Diploma Programmes (DP) is an international qualification that is recognized globally by universities and employers. For DP students, success in the IB often results in advanced standing, course credit, scholarships and other admissions related benefits at many universities. In California, if a student completes the IB Diploma with a score of 30 or higher, the University of California system awards them with 30 quarter (20 semester) units toward their UC degree.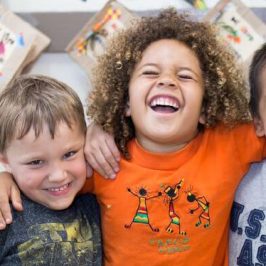 THE DIVERSITY ADVANTAGE
Connecting and Learning with Peers from Different Racial, Cultural, and Socio-Economic Backgrounds 
Children exposed to the real-world diversity of our public schools learn empathy, creativity, critical thinking and openness to new ideas, equipping them to compete and contribute in today's increasingly global world.  Businesses, organizations, and universities see increasing benefit from having students and employees that have diverse backgrounds, experiences, socio-economic levels, educations, schools, and communities.
Students from schools and districts that showcase and demonstrate diversity are better prepared for college and the workplace, and gain an edge in admissions offices at competitive colleges and universities across the country.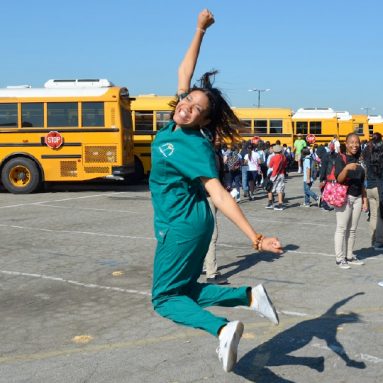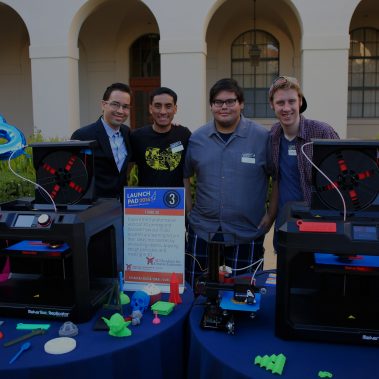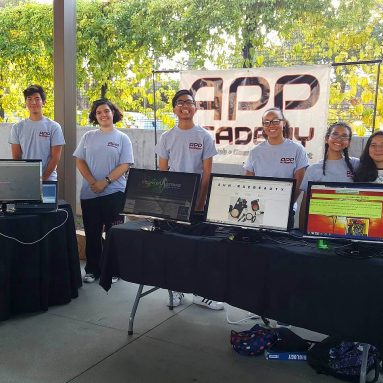 FOLLOW YOUR DREAMS
Nine Unique College and Career Academies on Four Campuses 
Arts, STEM, computer programming, media, law, health care, engineering, and more. Students can choose an area of focus that carries through the entire four-years of high school. Each focused academy at PUSD's four comprehensive high schools prepares students for college and career and are aligned with college entrance requirements, industry needs, and career projections.
Academies include: 
Academy for Creative Industries (Marshall Fundamental)
– ACI has a full 3D design, fabrication, and printing studio.
App Academy (Pasadena High School)
– All App Academy students receive a laptop to use at school and home.
Arts, Entertainment and Media (Muir High School)
– AEM has a state-of-the-art TV studio and broadcast facility on campus.
Business and Entrepreneurship (Muir High School)
– BEA students study marketing, finance, and virtual enterprise
Creative Arts, Media, and Design (Pasadena High School)
– CAMAD operates a full-service print shop on campus.
Engineering and Environmental Science Academy (Muir High School)
– EESA participates in the yearly Solar Cup boar racing challenge.
Health Careers Academy (Blair High School)
– HCA partners with Huntington Medical Research Institute
Law and Public Service (Pasadena High School)
– LPS has a Teen Court in conjunction with Los Angeles Superior Court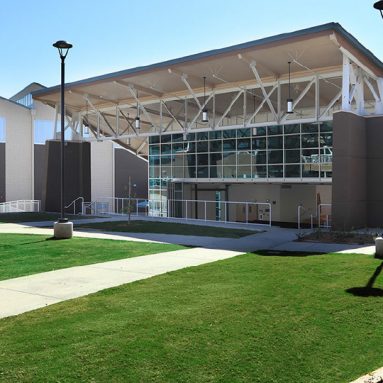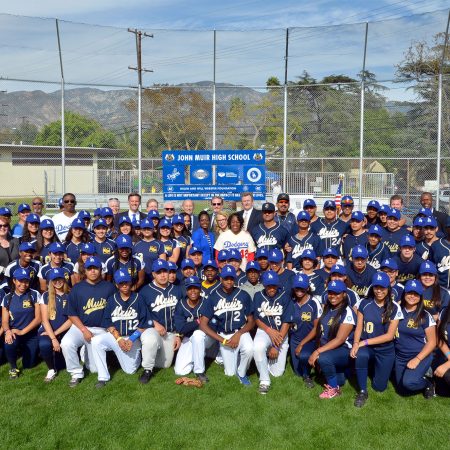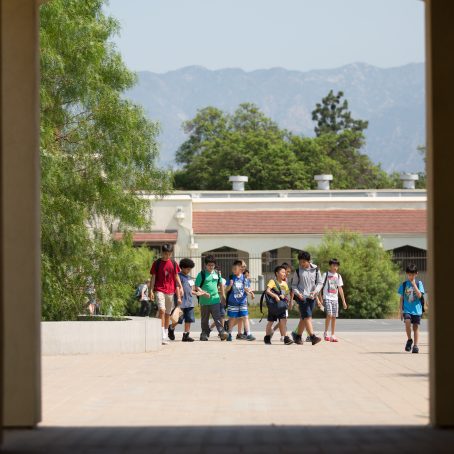 UPGRADED AND NEW SCHOOLS
Brand New and Renovated Schools Throughout the District 
With the passing of Measure O, PUSD is using a Facilities Master plan to guide the funding to increase student access technology, expand science, technology, engineering, art and math (STEAM) courses and school improvements. For more updates on Measure O and PUSD's Facilities Master Plan, click here.
Thanks to the Measure TT Bond money that our communities voted to support, PUSD has upgraded many facilities such as a state of the art auditorium at Eliot, expanding landscaping at McKinley, major renovations to several elementary schools, brand new middle school campuses at Sierra Madre and Blair, and a cutting edge TV studio and broadcast facility at Muir High School.
Since it was approved by voters in 2008, the $350 million Measure TT bond program has delivered high quality learning and recreational facilities for thousands of PUSD students. Last year, after a thorough and state-mandated audit, independent auditors awarded the Measure TT program the highest possible rating for the fiscal year ending June 2016.
Projects funded by Measure TT include: 
Altadena Arts Magnet Elementary – Modernization
Eliot Arts Magnet – Auditorium
Field Elementary School – Modernization
Madison Elementary School – Student Drop-Off and Curb Cut
Marshall Fundamental – New Sports Complex
McKinley School – New Science Building, Cafeteria and Gym
Sierra Madre Middle – New Campus
Norma Coombs – New Admin and Classrooms
Blair IB School – Modernization, New Middle School Campus
Pasadena HS – Pool Deck, Gymnasiums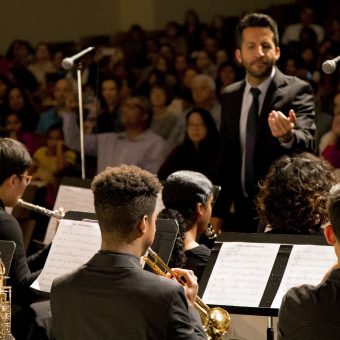 EXPRESS YOURSELF
Music, Theater, Dance and Visual Arts 
The Arts are thriving in PUSD. The vibrant arts office connects Pasadena's passion for the visual and performing arts to the classrooms through compelling, standards-based arts instruction in visual arts, music, dance and drama for PreK through 12th grade. For example, PUSD has certified music teachers at all levels, all 3rd graders are learning to play the violin, 4th and 5th graders are in band and orchestra on every campus, and our middle and high school bands and orchestras consistently receive awards.
Elementary arts programs in PUSD include instrumental music, artist residencies, arts-integrated instruction, and field trips to Pasadena's many renowned arts organizations; middle and high schools offer chorus, band, orchestra, theater, fine arts, dance, graphic design and film production, with specialized magnets and Pathways for intensive instruction.
PUSD and has developed long-term strategic plans to offer sequential, standards-based arts instruction for all students. PUSD proudly integrates more than 30 Pasadena-area world-class arts institutions into learning both on campus and in public spaces to support K-12 arts education in visual art, music, theater, and dance.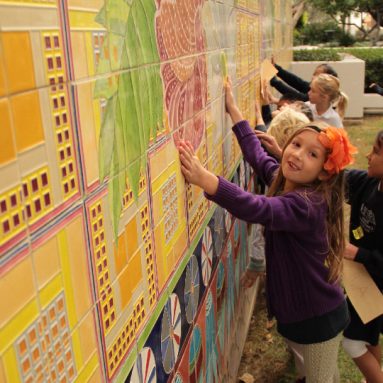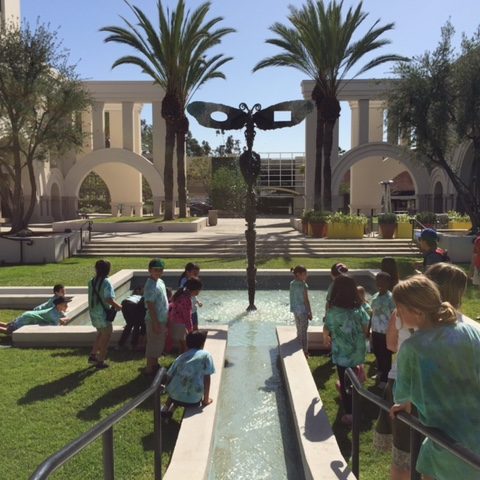 EXPLORE ART
Ten World-renowned Local Art Institutions and Museums Partner in My Masterpieces 
My Masterpieces: Discovering Art in My Community is a nationally recognized and award-winning program operated in partnership with the Pasadena Educational Foundation, Pasadena Unified School District and ten local museums and arts organizations. The program serves every K-6 student in PUSD, providing community-based arts learning opportunities. Program includes classroom curriculum, field trips, teacher arts training, and free passes for PUSD families to partner museums and cultural centers like: The Huntington Library and Gardens; USC Pacific Asia Museum; The Gamble House; the Norton Simon Museum; and Kidspace Children's Museum.
Learn More
My Masterpieces has four main components:
Classroom Curriculum – A classroom-based curriculum that integrates art with other core subject areas like language arts, math, social studies, and science.
Field Trips – At least one field trip to a local museum or arts organization. Field trips build upon what was taught in the classroom.
Teacher Training – Professional development opportunities for teachers.
Family Access – Family access points, such as free passes, school-wide memberships, or free "My Masterpieces Days."
Each arts partner is matched with a grade level and serves every PUSD student in that grade: 
Armory Center for the Arts, City of Pasadena, Descanso Gardens, Gamble House, Huntington Library and Gardens, Kidspace Children's Museum, Norton Simon Museum, Pasadena Museum of History, Pasadena Museum of California Art, Side Street Projects, USC Pacific Asia Museum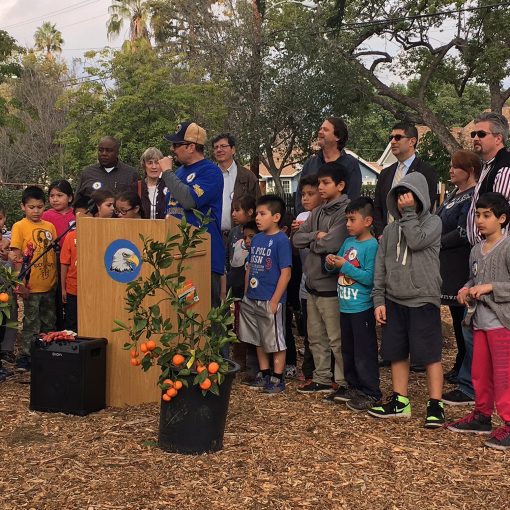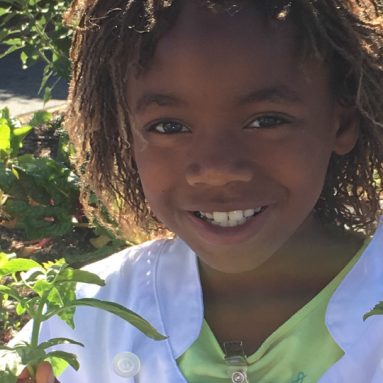 SEEDS OF GROWTH
Educational School-Community Gardens 
PUSD's school garden provides outdoor classroom space for students to learn about nutrition, healthy eating, science, and other subjects. USDA named PUSD a model program for management, innovation, and impact in promoting healthier lifestyles.
Learn More
Highlights:
School gardens include native areas, vegetables, herbs, and fruit grown from seeds and seedlings.
Proven 10% reduction over 11 years in overweight and obesity.
Over $100,000.00 dollars in support from Pasadena Community Gardens Conservancy.
Over $150,000 grant received from USDA.
Supports one full-time Master Gardener.
Now putting organic school garden produce into school cafeterias.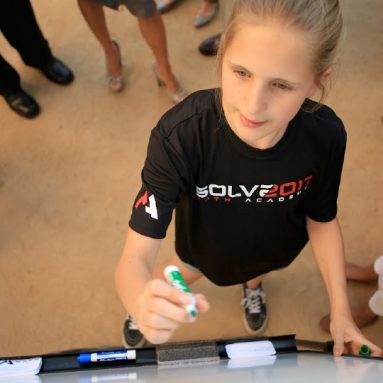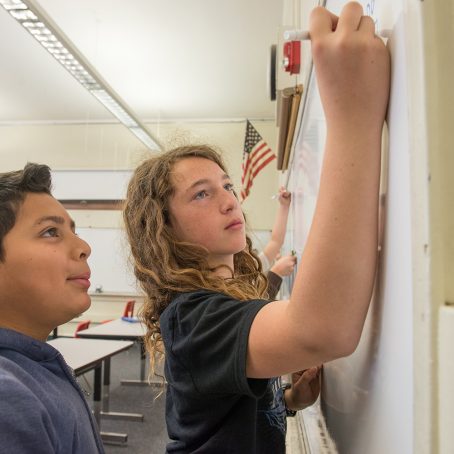 RADICAL MATH ACCELERATION
Math Academy Sets New Standard for Gifted Mathematicians 
Math Academy is a program aimed at radically accelerating the learning curve of PUSD's mathematically gifted students by providing a curriculum that matches their abilities. The goal of Math Academy is to prepare these students to excel in the honors math and science programs at the most elite universities in the world. The Math Academy program is currently at Sierra Madre Middle, McKinley, and Octavia E. Butler middle schools, as well as Pasadena High School.
In 6th grade, Math Academy students begin learning Algebra, Geometry and Trigonometry and complete all classes up through AP Calculus by the end of 8th grade. The standard high school subjects are supplemented by competition-level problem solving and rigorous proof-writing techniques. The high school program will consist of undergraduate-level pure and applied Mathematics with a particular focus on individual research projects. Math Academy classes are University of California-approved sequenced courses that students take on site and during normal school hours in place of their grade-level Math classes.
Candidates are identified at the beginning of their 5th grade year based on their performance on a standardized Mathematics test taken by all students in the school district. Families are informed of the opportunity and are invited to participate. Math Academy courses are taught by instructors with extensive training in Mathematics and a deep love of the subject. The current instructors all have undergraduate or graduate degrees in Math and Physics, with two of the classes being taught by an active research mathematician.
Learn More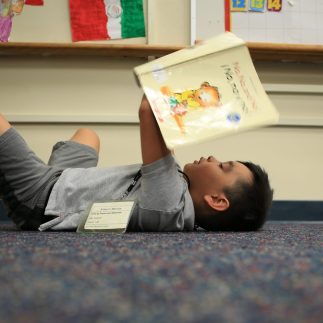 EARLY CHILDHOOD EDUCATION
Building bridges between the preschool years and traditional Kindergarten
Transitional Kindergarten (TK) is the first year of a two-year kindergarten program. TK provides an early childhood education program that builds a bridge between preschool years and traditional Kindergarten. Offered on 10 campuses, Transitional Kindergarten is part of PUSD and free for families.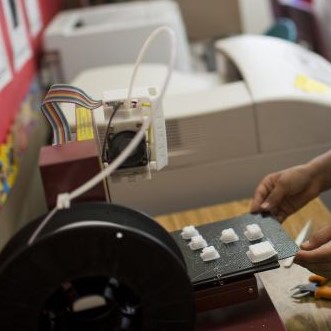 VISUALIZE IT
Every PUSD School Has 3D Printers

PUSD schools are helping to create a new model for teaching innovation with the introduction of 3D printing technology. Incorporating 3D printers in the schools gives students the opportunity to work with next-generation technology so they can utilize their creativity and collaboration skills to become better prepared for the jobs of tomorrow. The nationally-recognized program is currently developing curriculum and training materials in collaboration with leading 3D printing companies.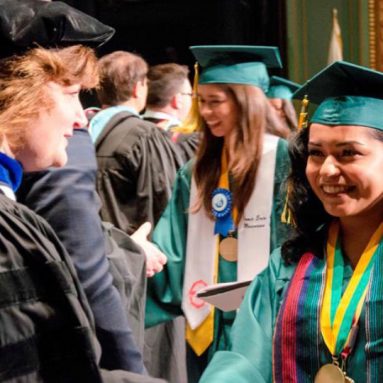 LAUNCHPAD
Over $10 Million in Scholarships and Grants awarded each year

Graduation rates, enrollment in 4-year colleges, and scholarships are all on the rise! PUSD has an impressive graduate profile that addresses rigor, relevance, relationships, 21st Century skills, and college and career readiness.
There are seven major components for PUSD graduates:
Be a critical thinker
Be a creative and innovative thinker
Be a communicator
Be a collaborator
Be prepared for college and career
Be a culturally competent citizen
Have a healthy mind and body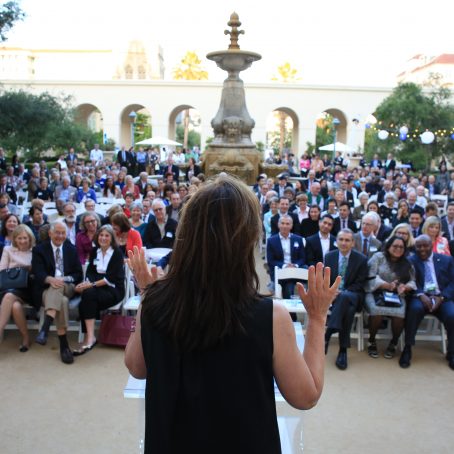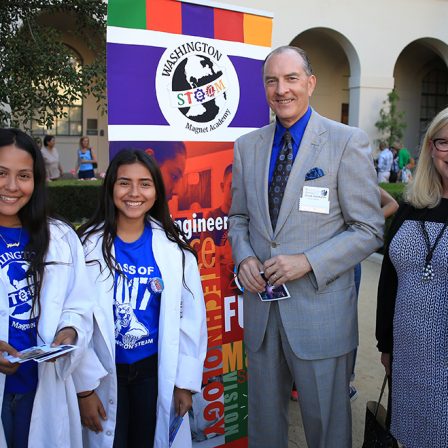 TEAMWORK & COMMUNITY SUPPORT
Local Businesses, Organizations, and Institutions Partner with PUSD Schools and Programs 
In addition to our My Masterpieces community arts partners like the Norton Simon Museum and The Huntington Library and Gardens, many of our community's organizations participate and support PUSD.
Pasadena Educational Foundation, the Oldest Educational Foundation in California, Raises $12 Million each Year 
Here's the PLUS! 
PUSD is supported by one of the oldest and largest educational foundations in California, the Pasadena Educational Foundation. In addition to raising funds for the schools, PEF supports the district through programs, outreach, and services.
Many of the innovative programs happening in our district, as outlined above, are made possible by support from and resources provided by the Pasadena Educational Foundation.
PEF unites the power of our committed community to help to raise between $12 and $15 million dollars a year for the Pasadena Unified School District. Those funds include large government grants, foundation grants, individual, and corporate donations, which together help us support myriad essential programs from the large to the small.
PEF supported programs include:
Dual Language Immersion, College and Career Pathways, My Masterpieces, Math Academy, App Academy, School Community Gardens, 3D Printers, Robotics, Magnet Schools, and much more!
PEF is a community organization and is always looking for ways to connect our community to our Pasadena, Altadena, and Sierra Madre public schools.
As part of the Pasadena Educational Foundation's outreach and community awareness program, PEF has developed a 15-20 minute presentation entitled, PUSD Today: 15+ Things You Might Not Know. The above information is excerpted from the presentation.
Interested in becoming a Community Ambassador and being trained on this presentation or having this presentation at your organization, club, group, or other gathering? Contact Monica Lopez at connect@pasedfoundation.org

EXPLORE WAYS TO GET INVOLVED
JOIN A COMMITTEE OR BECOME AN AMBASSADOR!
Community Ambassadors believe in public education in Pasadena, Altadena, and Sierra Madre, the work of PEF, and want to help spread the word. As a Community Ambassador you will have inside information on PEF programs and events, you will become trained on our presentation, PUSD Today: 15 Things You Might Not Know in order to share it, facilitate discussion at neighborhood meetings, churches, businesses, and other venues, and share posts from PEF on social media. Perhaps you are a member of a neighborhood association, community group or other organization that would like to host a presentation? Get in touch with us! Contact Nancy Carol Inguanzo, ncinguanzo@pasedfoundation.org
Get Social and Stay Connected