Building Community: Principal for a Day
Since 2006, the Pasadena Educational Foundation has invited our community to step into the vibrant world of the Pasadena Unified School District with our Principal for a Day program. This immersive experience is not just one day; it's a journey into the heart of public education, where community leaders, professionals, and advocates discover the magic that happens within our classrooms.
Principal for a Day is a chance to engage, inspire, and be inspired. Every school and every classroom offers opportunities to be immersed in the diverse perspectives that make each classroom a unique hub of ideas. Guest principals will spend time with students and teachers, witnessing their enthusiasm for learning and sharing their dreams, passions, and creativity.
Principal for a Day has engaged more than 450 guest principals and helped build lasting relationships with community partners who invest in the district's initiatives and growth. They provide resources, engage in projects, become volunteers, and, most importantly, advocate for our schools.
Thank you to all who have joined us in working to achieve excellence and equity in all our PUSD schools.
Here's are pics from our 2023 Principal for a Day!
Take a look at our amazing 2023 Principals for a Day: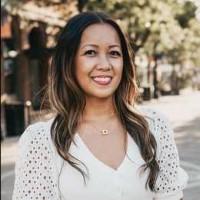 I advise buyers and sellers on residential real estate transactions in the greater Los Angeles region and its surrounding areas. I am the broker and owner of Trademark Real Estate,…(read more)
Support Your Community Schools
Principal for a Day is one of the many ways the Pasadena Educational Foundation helps connect the resources of our community with our public schools.