Principal for a Day invites community business and civic leaders to spend a morning with a school principal to better understand their complex role and get perspective on the school system from within.
Sponsored by the Pasadena Educational Foundation, Pasadena Unified Principal for a Day is a catalyst for relationships between local businesses and schools that bring volunteers, resources, and motivation to our students and enrich our community.
Principal for a Day has now involved more than 450 community members and helped build lasting relationships between the schools, businesses, and the wider community. Participants spend a morning on campus shadowing a PUSD school principal, giving them a rare and valuable perspective of running a public school.
Take a look at our amazing 2022 Principals for a Day: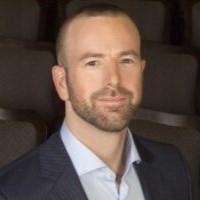 Danny Feldman is the executive/artistic director of the Pasadena Playhouse. He joins the California theatre from his current position as executive director at Labyrinth Theater Company in New York, where…(read more)
Support Your Community Schools
Principal for a Day is one of the many ways the Pasadena Educational Foundation helps connect the resources of our community with our public schools.