Athletics
Athletic and extracurricular participation improves our students' academic lives and provides the foundation for academic excellence. PUSD will become a stronger academic foundation of life, fitness, health and social skills with an expanded athletic program and opportunities to develop the "Whole Child".
Working with PUSD, PEF assists with retaining of high-qualified and dedicated district and school athletic staff, expanding offerings and programs at the high schools, and implementation of programs at the middle schools. The overall goal is to increase the number of high school students participating in athletic programs and remain competitive with private, charter, and neighboring district schools.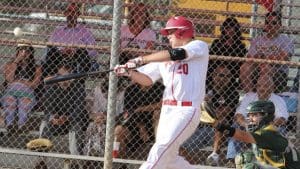 Extracurricular athletic participation enhances learning and development in the high school experience. According to research, values developed include:
Teamwork
Perseverance
Responsibility
Citizenship
Physical Endurance
Commitment
Time Management
Improvement in personal, emotional, and physical health
The principle of "Healthy Mind and Body" is one of the 7 attributes of the PUSD Graduate Profile.
In the past several years PEF has assisted our schools with upgrading facilities such as tennis courts and scoreboards, equipment and uniforms, and supporting the development of new teams.
---
Partnerships Honoring an Alumni Legend: Stadium 42 at John Muir High School
Our largest project was the renovation of the John Muir Early College Magnet Baseball Field.
The John Muir High School baseball field was transformed into the renamed Stadium 42 thanks to the work of dynamic partnerships. The $260,000 project was made possible by the Dodgers, Baseball Tomorrow Fund, the Helen and Will Webster Foundation, Nick English, Tournament of Roses and the Pasadena Educational Foundation. The Dodgers and The Los Angeles Dodgers Foundation (LADF) managed the reconstruction of the field. Field improvements included a completely rebuilt field with new side and outfield fencing including new foul poles, a blue windscreen and yellow top cap in the outfield. Backstop and dugout fencing were repaired, new metal dugout roofs were installed, the entire field was re-graded and new sod and infield mix were put in. Irrigation was adjusted to new grade and new bases and a bullpen were installed in addition to a new LED scoreboard and signage. Eric Hansen, Dodger Head Groundskeeper, managed the donation of the following: Turface provided a pallet of professional mound clay and three pallets of conditioner, Covermaster supplied a home plate cover, pitching mound cover and bullpen covers, Midwest Rake & Kochak through Ewing Irrigation donated a field hose, nozzles, and field maintenance tools, Syngenta donated one case of Primo Maxx and Toro provided a Reelmaster 3100 mower.
---