Without fanfare, these giants have done things big and small for our school community – and have done them well. It matters… and we are incredibly thankful.
By Nancy Carol Inguanzo | PEF Volunteer & Engagement Manager
My great-grandmother Ruth was a tiny bit of a woman. Barely five feet tall, she was not prone to idle gossip or chit chat. For her, the "good china" was not simply for show. She loved to watch a well-matched sports game and referee huge family gatherings. Although small and reserved, she was a giant — the ultimate team leader — for her family, her church, and her community. She was the one many looked to when things needed to get done and done well.
A spot was reserved for her at every Sunday service. At the time I was too young to realize it, but I was lucky to get a prime seat with her. I got to witness through her quiet leadership, one of life's most valuable lessons: It's what you do that matters.
Individual commitment to a group effort: That is what makes a team work, a company work, a society work, a civilization work.
Vince Lombardi
Over the years, Pasadena Educational Foundation has been grateful to team up with many wonderful groups to support PUSD students. Committed to our community, they use their time and talents to make things happen for our kids. They work with grace and without any need for showy displays.
In honor of volunteer week, we celebrate our community groups that volunteer with us:
All Saints Episcopal Church, La Cañada Congregational Church, Fellowship Pasadena, and Pasadena Covenant Church have offered volunteers to work on school grounds and meal sites alike. They've even loaned us pop-up canopies to keep our volunteers out of the elements.
The Arcadia Kiwanis and Key Clubs have acted as event support staff – doing everything from set-up to wrap – to help us host our annual Ray Joiner Chess Tournament.
Mentors for Life, Young & Healthy, and College Access Plan have volunteered their time to train our high school Summer Youth Leaders how to be ideal guides for our summer students.
The mothers and daughters of the National Charity League of San Marino donated new t-shirts, aprons, and yoga mats for our summer enrichment program and worked in our office stuffing envelopes for our Fall Appeal fund drive.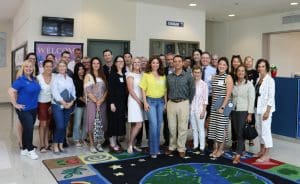 The Pasadena Foothill Association of Realtors has directly helped plan and support our Realtor Certification Course – a PEF program focused on informing local realtors about all of the wonderful educational opportunities PUSD has to offer. And for years, PFAR members have volunteered their time to read to PUSD elementary students for Read Across Pasadena. Many have worked as Curbside Volunteers, too.
Countless youth organizations have put in thousands of labor intensive hours working in our school gardens.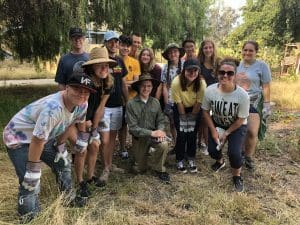 We feel lucky these volunteer groups have taken a seat alongside Pasadena Educational Foundation. We've witnessed firsthand their commitment to others and quiet leadership. Without fanfare, these giants have done things big and small for our school community – and have done them well. It matters… and we are incredibly thankful.