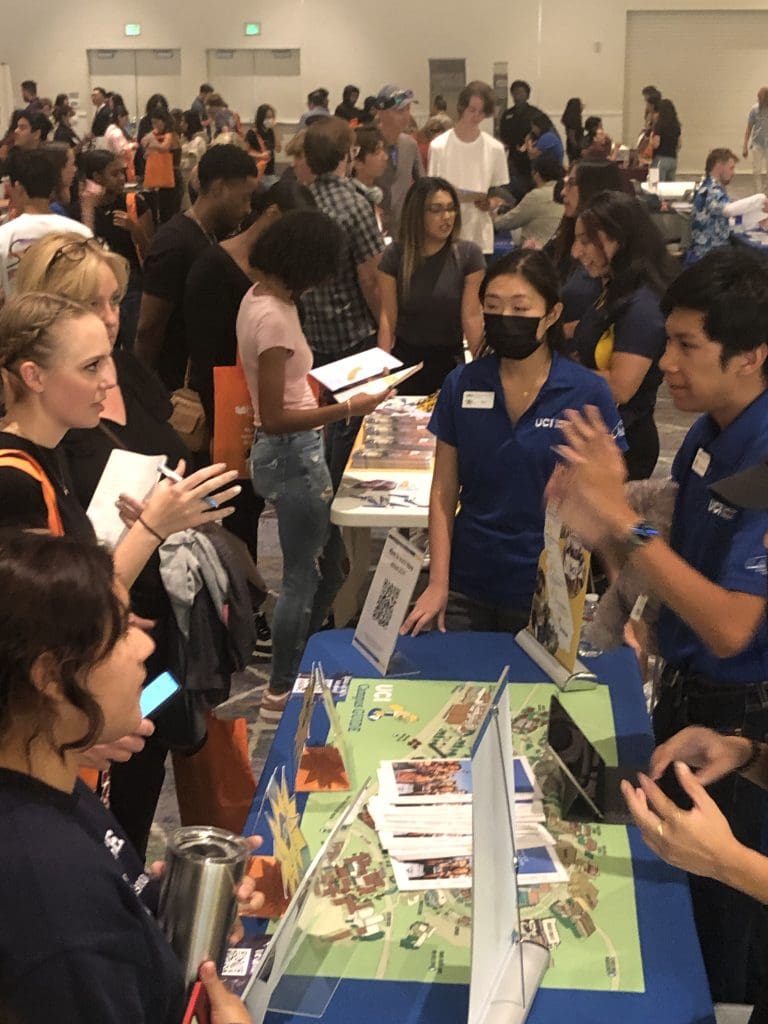 Yesterday Pasadena Educational Foundation warmly welcomed students and parents as they arrived at the Annual College Fair hosted by the Pasadena Unified School District at the Pasadena Convention Center. Our staff distributed our signature orange PEF tote bags, which proved handy for students to carry all the college brochures they collected.
The event boasted an impressive attendance of over 100 colleges and universities, all eager to engage with students and provide valuable insights into their institutions. They covered a wide range of topics, from available majors to special programs, offering PUSD students a comprehensive understanding of the academic offerings and unique attributes of their respective campuses.
Throughout the years, we've witnessed the remarkable journey of PUSD high school students as they transition into esteemed colleges and universities across the United States.
While we wholeheartedly support their educational journeys, we can't help but miss them as they embark on these new adventures. The College Fair provides a valuable platform for PUSD students to explore the diverse opportunities offered by colleges and universities. For the PEF staff, it's a chance to relish in their growth and development.
by Nancy Carol Inguanzo
Community Engagement Manager