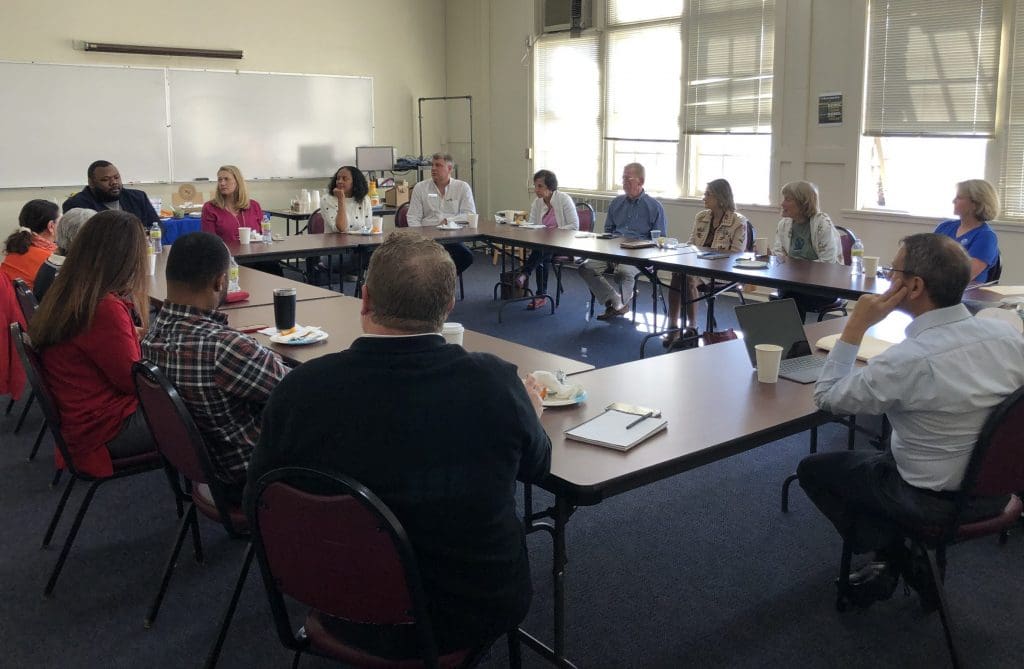 The call went out to our community partners with gusto: Come share breakfast and coffee – Zoom free!
For the first time since February 2019, Pasadena Educational Foundation held its Community Engagement Forum in person at the Pasadena Unified School District Ed Center. PEF Board VP of Community Engagement, Del Lile, welcomed our partners to this informal mixer. The focus was to give us time to catch up with each other and have an informative discussion about what the newest magnet grants will do for PUSD students.
The Pasadena Unified School District (PUSD) was recently awarded a $15 million grant from the U.S. Department of Education which covers a new five-year grant to bring an environmental science program to Washington Elementary STEM Magnet, adds a new Cross-Cultural Learning magnet at Longfellow Elementary, and enhances the visual and performing arts and French programs at Eliot Arts Magnet. The third major magnet grant awarded to PUSD since 2013, PUSD was among only 19 programs in the U.S. to receive this magnet grant. The conversation was led by Shannon Mumolo, PUSD Coordinator of Enrollment & Engagement, and David Spiro, PEF Development Director, both of whom were the authors of the magnet grant application.
It was a fantastic way to get our Friday morning started off right… with partners and friends focused on supporting excellence and equity in our local public schools.
by Nancy Carol Inguanzo
Community Engagement Manager