Clinical trial shows that it's highly effective in preventing serious disease and infection in kids. It's 91% effective in preventing symptomatic disease.
Dr. Anthony Fauci, Chief Medical Advisor to the President of United States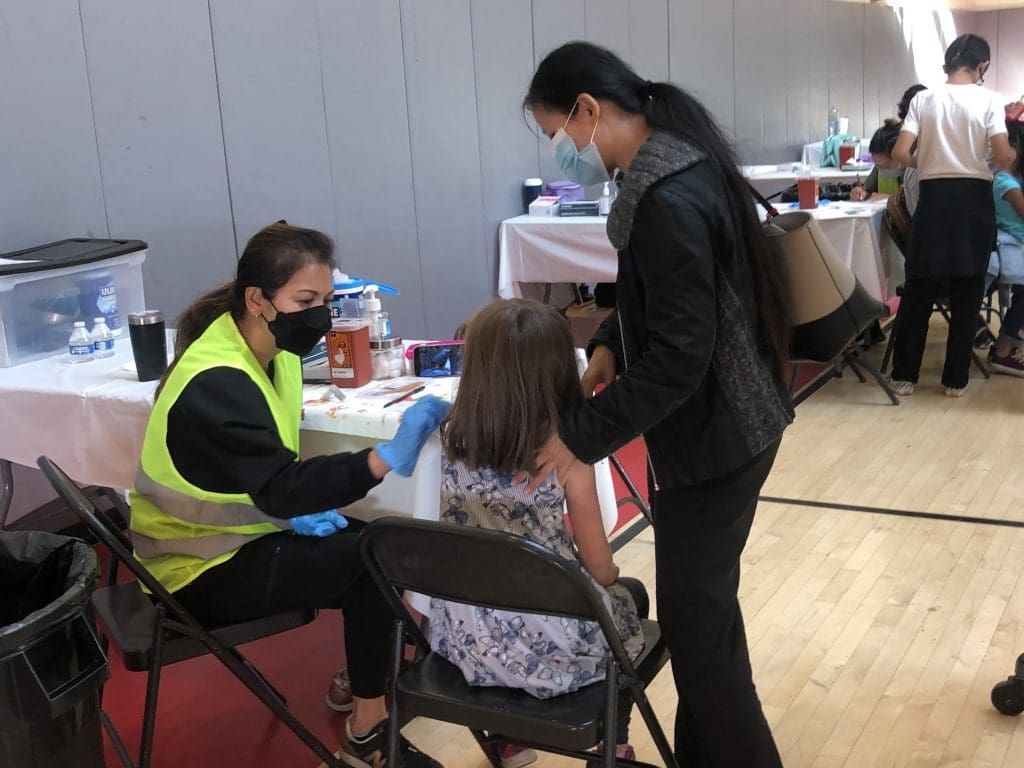 Last week Pasadena Educational Foundation assisted Pasadena Unified Health Services by providing volunteer support at its first pediatric COVID-19 vaccination clinics and treated healthcare staff to catered boxed lunches. PEF has continued to support the Pasadena Unified School District's efforts to test and vaccinate staff and students since vaccines COVID-19 became available. Now, we're excited to be of service during this new phase – offering the youngest members of our school community protection from the virus.
Approximately 300 students aged 5 – 11 years old received their first dose of the COVID-19 Pfizer vaccine last Monday, Tuesday, and Wednesday at the McKinley Elementary School gym. PUSD and Pasadena Public Health staffers did a wonderful job helping the young ones relax as they made their way through the well-organized clinic.
Vaccination is the best means to protect ourselves and our loved ones from this deadly virus. Joint testing and vaccination efforts by PUSD and Pasadena Public Health will be ongoing for the remainder of the school year and require sustained, dedicated support.
More volunteers will be needed to assist when these students receive their second doses in mid-December. From high school students to retirees, our volunteers actively support our public school system in a myriad of ways. We are humbled by their commitment to our children.
If you'd like to assist the Pasadena Unified School District protect our children from this virus, learn more and sign up to volunteer at upcoming clinics here: pased.org/vaxclinc. Volunteers must be fully vaccinated for COVID and be of high school age or older.
Have any questions or concerns? Email NC Inguanzo, PEF Volunteer Manager at ncinguanzo@pasedfoundation.org.