Our families were incredibly excited and thankful to receive unexpected gifts this week – sports/recreational equipment from the LA84 Foundation. These treasures were given out to families at Muir, Madison, and Norma Coombs. The smiles on kids' faces was clearly evident – even from behind masks. We received lots of thanks. One little girl was so thrilled with her items that she shouted from the back seat, "THANK YOU SO MUCH!Nancy Carol Inguanzo | Volunteer & Outreach Manager Pasadena Educational Foundation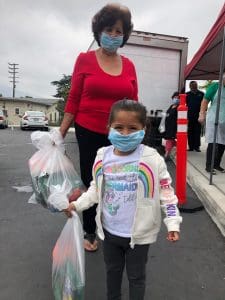 The LA84 Foundation, in partnership with the Pasadena Educational Foundation, brought its #StayActiveStayStrong program to students in the Pasadena Unified School District (PUSD). The #StayActiveStayStrong program encourages healthy activities for kids while they are at home due to COVID-19 restrictions. Not all children and families have access to play equipment, or the support to stay active at home. In addition to the physical benefits, exercising can help alleviate the stress that comes with home confinement.
The LA84 Foundation – in collaboration with WSS, Nike, Kole Imports, and Dick's Sporting Goods – provided families and students with free balls, jump ropes, and other gear children can use to play at home for this ongoing effort. The donation of play equipment was included when families picked up meals from the PUSD Grab & Go Food Centers at John Muir Early College Magnet High School, Madison Elementary, and Norma Coombs Elementary School on May 28 and 29.
With help from PEF volunteers, PUSD has distributed more than 160,000 meals at its seven Grab & Go Centers since schools physically closed in mid-March because of COVID-19.
The LA84 Foundation has also launched fun instructional videos featuring Olympic and pro athletes to guide and encourage all students and families. The #StayActiveStayStrong videos are shared on the LA84 Foundation and Play Equity Fund social platforms, on PlayEquityFund.org, as well as local PBS affiliates in conjunction with LAUSD broadcasts.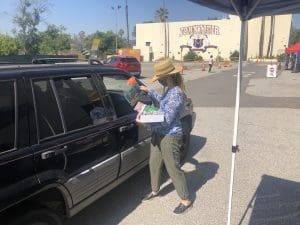 "We are so grateful to help bring a little happiness to so many families and have the support of partners like LAUSD, Nike, WSS, Kole Imports and Dick's Sporting Goods," said Renata Simril, President & CEO of the LA84 Foundation and the Play Equity Fund. "We each recognized access to space and equipment for many families is limited, but healthy activity for kids during this time of social distancing and COVID-19 is critical. Exercise is essential to our physical and mental health. This collaborative effort provides the tools for kids to be healthier, play at home and reduce anxiety, and help strengthen those in our communities who need it most."
"COVID-19 has clearly demonstrated that public schools are the cornerstone of our communities that provide vital services that our students and their families rely on," said Pasadena Unified School District Superintendent Brian McDonald. "I am grateful for the tireless efforts of community partners like the LA84 Foundation and the Pasadena Educational Foundation (PEF) for providing kids with sports equipment that will help them be active in these trying times."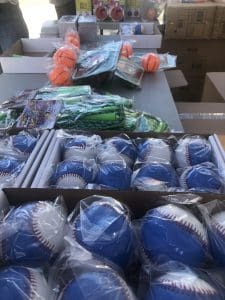 "Keeping kids physically active without the normal routine of school and sports during this time of physical distancing can be particularly challenging," said Pasadena Educational Foundation Executive Director Patrick Conyers. "We are grateful to the LA84 Foundation for providing sports equipment to the children and families of our community so that they can stay active and strong."