I want to do what I can to put people into a position to aim for the stars, knowing that as long as they work hard they can pursue their dreams. As I have enjoyed the benefits of a good education, there is nothing better than giving back to kids starting their journey and helping them achieve their goals. Bhart Manwani
Celebrating the Manwani Family Scholarship in 2020
by Brianna Chu
In its second year, the Manwani Family Scholarship is a scholarship specifically for Marshall Fundamental graduates, created by Marshall alumnus Bhart Manwani. Mr. Manwani and his older brother attended Don Benito Fundamental School and then Marshall Fundamental School after they moved to the United States from Nigeria with their father. While they each graduated out of high school a year early (in '88 and '90, respectively) so they could also graduate from CalPoly Pomona sooner and help their dad with his business, both brothers have strong memories of their three years at Marshall. Mr. Manwani reflects thoughtfully on the influence of his teachers, remembering gratefully the patience with which English teacher Ms. Chapman taught them to expand their vocabulary and refined their communications skills, and fondly recalls the hours spent after school playing chess with Mr. Ray Joiner and playing soccer with Mr. Ken Burkes. Mr. Manwani remains close with several of his Marshall classmates, and it was one of these friends, a fellow Marshall alum who was closer to the school system, that inspired him to lend a hand to the next generation of Marshall students.
In these tough times, Mr. Manwani notes that there are more people in challenging situations than ever before. He wants these scholarships to help boost the next generation along their path and help them on their journeys, passing forward the favor his dad gave to him and his brother in helping them with their education. After his father passed away in 2013, Mr. Manwani wanted to honor his father's legacy by finding ways to give back to his community and others around him, to pay forward to students something they can cherish their entire life!
Mr. Manwani wants young aspiring individuals everywhere to know that with hard work and good ethics they can pursue their dreams.
Interested in creating a scholarship fund
or contributing to an existing one?
Contact us at
aparris@pasedfoundation.org
2020's four Manwani Family Scholarship recipients are: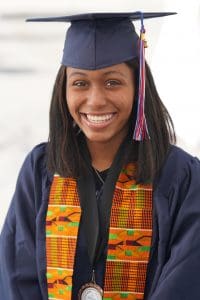 Kahlani Banks
A Marshall Fundamental Eagle student since sixth grade, Kahlani will be attending Cal State Northridge to major in Kinesiology.
Kahlani has been a member of the Black Student Union as well as been a member of the Girls' Basketball Team for all four years of high school. Her time on the team notably includes the 2019-2020 Season when the Girls Basketball Team won a Tournament Championship and advanced to the CIF-SS Semifinals. During these years, her peers and coaches have voted her both Most Inspirational Player and Most Valuable Player; Kahlani has also received the Coaches Award. The Mission Valley League has recognized her three times with the First Team All League Award.
Outside of sports, Kahlani served a year on the Marshall Fundamental Associated Student Body and has volunteered for her community at the Ronald McDonald House Walk for Kids.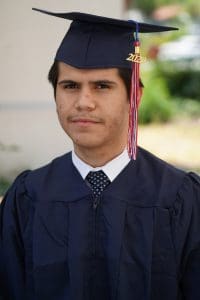 Elias Gallegos
A Marshall Fundamental Eagle since sixth grade, Elias will be attending San Diego State University in the fall and is planning to major in Electrical Engineering.
Elias has been a member of the Asian Club, the Soccer Club, and Unidos. He is a four-year Varsity Athlete, having been on the Boys Soccer Team all of his years at Marshall. As the Varsity Soccer Team Captain the past two years, he has led the team to victory. Of prominent note, in 2019, the team achieved the status of both 2019 CIF Champions and State Final Runner-Up under Elias's leadership.
His love for soccer extends into his volunteer commitment as a Villa Parke Youth Soccer League Volunteer and a City of Pasadena Summer Day Camp Volunteer.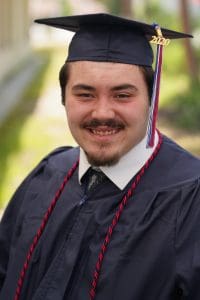 Arthur Hoyes
A Marshall Fundamental Eagle since seventh grade, Arthur will attend Pasadena City College and major in Kinesiology, and intends to later transfer to UCLA.
Arthur has served on the committees of both the Gaming Club and the Football Club over his years of membership. A three sport athlete, Arthur spent three years on the football team, joined the Track and Field Throwing Team, and was a member of the inaugural Wrestling Team. He was the Football Varsity Captain his sophomore and junior years and Wrestling Captain his senior year. Arthur was named the Boys' Scholar Athlete of the Year his sophomore year. From tenth grade onward, he was also First Chair in Marshall's Jazz Band.
Arthur volunteered before and after school assisting teachers, especially Ms. Andrea Flores and Mr. Joshua DeBets. He says, "I owe the Marshall staff a lot for my success."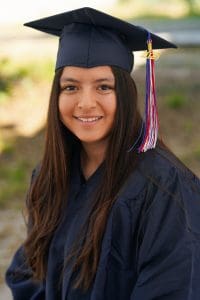 Indira "Ashley" Vera
A Marshall Fundamental Eagle since sixth grade, Ashley will be majoring in Kinesiology at Rio Hondo College, and hopes to later transfer to a D1 or Pac-12 university.
Ashley has been a member of the Asian and the Armenian Clubs, though her main pursuit is soccer, her lifelong passion. She joined the Girls Soccer Team her freshman year, but played academy soccer the following two years. She returned to the Eagle pitch her senior year, advancing to the postseason with her teammates, and was placed on the All CIF-Southern Section Division 6 Girls Soccer Team for the 2019-2020 Season. Ashley's soccer experience extends to her membership of the Women's Premier Soccer League, where she played alongside great D1 athletes. Says Ashley of her lifelong passion: "Soccer has allowed me to be exposed to many colleges and I thank the sport so much because it's now a lifestyle and my best friend."
PEF has distributed over $50,000 in the past few years in scholarships to graduating seniors on behalf of individuals, groups, and foundations. Scholarships can be specific to a field of study such as STEM or art, needs-based, or for academic achievements.
https://pasedfoundation.org/our-work/grants-awards/scholarships/
Photos courtesy of Katsnaps Photography.
Brianna Chu | Digital Storyteller
Brianna Chu was born and raised in Pasadena, California, only leaving her hometown to travel across the Atlantic Ocean to the University of St Andrews in Scotland, where she earned her Master of Arts degree in International Relations and Psychology. Upon returning to the States, she began sharing stories of local restauranteurs and their food for the Pasadena Independent. She now also holds the role of Digital Storyteller for the Pasadena Educational Foundation.