A message from Executive Director Patrick Conyers…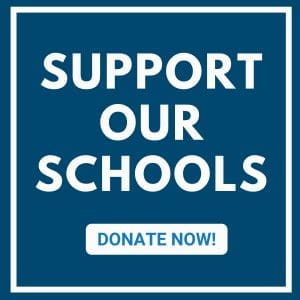 This school year looks and feels different than those we all remember, with students meeting their new teachers and seeing old friends on a computer screen and not in person on campus. PUSD's students, teachers, parents, and administrators are doing their best in the face of complex challenges.
Our teachers are having to find new and creative ways to connect with students and motivate them to succeed amidst myriad distractions and frustrations. Many of us have kids in school now—me included—and we know all too well how challenging it is to keep them motivated when a bed or kitchen table is their desk, and their schoolwork isn't the only thing that's remote, with friendships and sports and other activities feeling just as distant. And I know full well that my son is lucky to have a space to work with reliable (mostly) internet and a door that he can close. Many do not have those things, and we have to work extra hard to make sure that their educational experiences aren't adversely affected.
Public education has always been the great equalizer. It is an essential component to our country's past successes and enduring idealism. Every student deserves access to high-quality, well-funded public education.
Your gift to PEF will ensure that all of our students have access to the high-quality PUSD and PEF programs that will positively impact students during the pandemic and after they are able to return to on-campus, in-person instruction.
I hope this crisis will awaken a renewed commitment to properly funded public education in our country. Regardless of when that awakening happens, our community's public school students deserve more from us today. If you agree, I hope you will do what you can to help us close the gap and give our children the programs and educational resources they so richly deserve.  
Let's accomplish something extraordinary this year, together. Please donate today.
With gratitude,
Patrick Conyers
Executive Director
Pasadena Educational Foundation