By Nancy Carol Inguanzo | PEF Volunteer & Engagement Manager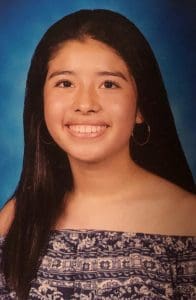 Today on this World Food Day, it's important to remember that many of our families and friends need our support to get nourished.
Our PUSD schools have a unique role in combating food insecurity. And while PUSD Health Services has served hundreds of thousands of meals to area families, the Los Angeles County Food Bank reports that 1 in 5 families are food insecure. Our food heroes are needed more than before.
One such hero is Sabrina Segura. A junior at Marshall Fundamental who plans to study Business and Psychology in college, Sabrina has been volunteering with Pasadena Educational Foundation for several years. All told, she has put in over 125 hours serving meals curbside at Wilson, Madison, and McKinley elementary schools and has logged well over 200 hours volunteering as a Summer Youth Leader and in school gardens and offices.
"I learned to value what I have," said Sabrina. "Everyone always says that, but volunteering curbside really made me want to help others be safe and healthy."
Despite all of the hard work required to serve meals under extraordinary conditions, including wearing gloves and a mask in the summer heat, Sabrina had a good time. "I really enjoyed getting to know the community – the food service staff, the other volunteers, and the families. I enjoyed being able to help… to do what I could."
Sabrina is a PUSD student who has much to teach us. There's been a lot of focus on the dedication of our frontline workers during this pandemic and rightly so. Yet each one of us has the opportunity to give.
---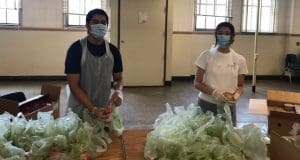 ---