Read Across America was full of stories of adventure and silly fun yet again! Students and readers look forward to this annual celebration each year – a special time to revel in all the joys of the written word together. It connects young and old… leaving all feeling inspired and hopeful.
Last week, Pasadena Unified School District elementary schools invited members of the community to share their favorite childhood books with students. Most readers joined classrooms virtually again this year. Nevertheless, readers and students bonded over astounding tales!
Members of the Tournament of Roses, the PUSD school board, local realtors from Pasadena-Foothills Association of Realtors, and volunteers from Pasadena Educational Foundation connected with students to share their love of books.
Special thanks to everyone who delighted our students with their favorite childhood stories!
"I read to a 3rd grade French immersion class at Altadena Arts Magnet. The students were exuberant and responsive, and quite a delight."
– Dr. Elizabeth Pomeroy/President, Pasadena Unified School Board
"Words have power and when you get an opportunity to read and share the words of your favorite books with students with attentive eyes, open hearts, and bright smiles, there is simply nothing more rewarding."
– Felita Kealing/Board President, Pasadena Educational Foundation
"Everyone at Hamilton was wonderful. The kids were thrilled and they asked tons of questions and made tons of comments. I was incredibly grateful to be able to interact with the kids."
– Annie Oelschlager/PEF Board Member
"Reading for Webster students was an energizing and rewarding experience."
– Tony Gordo/PEF Programs Coordinator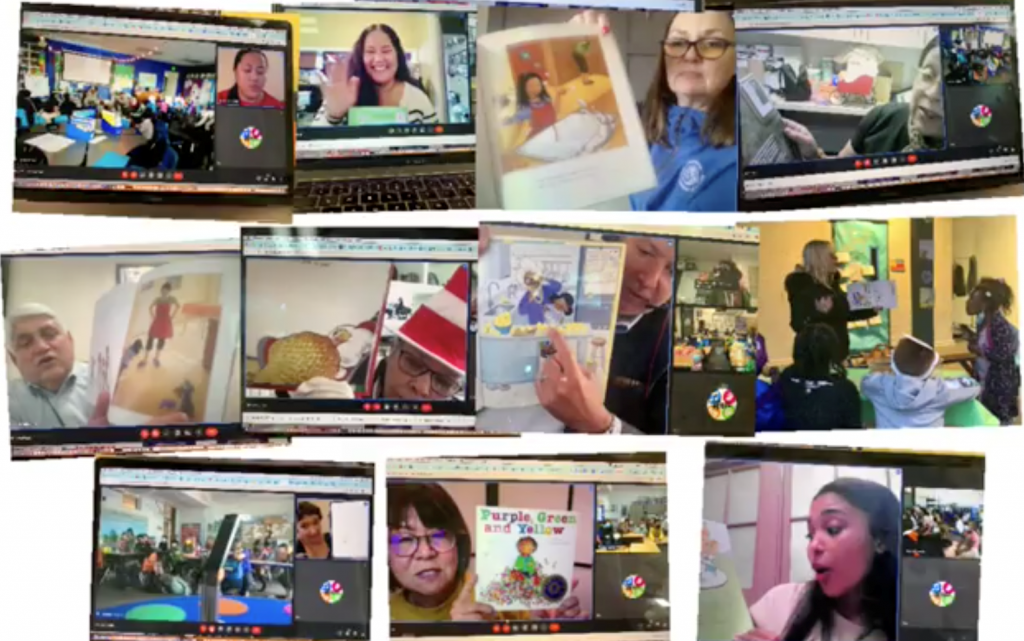 By Nancy Carol Inguanzo | PEF Volunteer & Engagement Manager
---
Support public education for every student, every day.
Give. Partner. Volunteer.
---