Calling all Pasadena Unified Teachers!
Elevate your classroom experience with a 2023-24 Pasadena Educational Foundation Teacher Grant. Grant applications are due online by Sunday, October 8, 2023.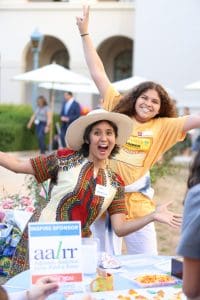 PEF grants, provided directly to PUSD educators, benefit thousands of students in Altadena, Pasadena, and Sierra Madre. All certificated staff in PUSD are eligible to apply.
Grant projects should:
Be student centered.
Relate to the curriculum.
Enhance and improve student outcomes.
Directly benefit students.
The Teacher Grants program is one of PEF's signature programs, and has been around for almost 50 years. In 2022 over 180 PUSD educators received $200,000 in grants thanks to PEF, the College Football Playoff (CFP) Foundation, and the Pasadena Tournament of Roses Association. In addition to grants directly to teachers, PEF awarded 10 School-wide Project Grants, grants to the PUSD Child Welfare, Attendance and Safety Department, and Children Centers and three special awards. School-wide Project Grants are for larger focused projects.