Pasadena Educational Foundation's Summer Enrichment Program
Kicks-off a Fun-filled Summer of Learning and Exploration
More than 1,000 students show up for the first day of the 5-week program.
PASADENA, CA – Pasadena Educational Foundation (PEF) Summer Enrichment Program is off to a great start with more than 1,000 students showing up for their first fun-filled week of summer learning and exploration.
The summer program, in its nineteenth year, offers hands-on exploration opportunities to perform, explore, create, and strategize for students entering grades K-12. Students choose from 70 exceptional classes held on multiple Pasadena-area campuses. More than 100 Youth Leaders, from local high schools and colleges, volunteer to mentor students and support teachers and staff while gaining valuable work-related experience. The 2022 program marks the first year back to regular class schedules since the start of the pandemic.
Each campus offers unique course offerings such as:
Field Elementary (K-6) – Geometry and Nature, Hot Wheels Speedometry, Rock Band, World Habitats, and Mandarin Immersion classes.
San Rafael Elementary (K-6) – Festival of Stories, English Language Detectives, Art Studio, and expanded Spanish Dual Language classes.
Franklin (K-6) – Computer Wizards, Garden Masters, Zumba, and French Dual Language classes.
McKinley School (K-8) – STEM 360, Cultural Exchange, Robotics, Chess, Armenian Tapestry, and Intro to Middle School.
Eliot Arts Magnet (6-12) – Woodworking, Business-matics, Documentary Filmmaking, Guitar Method, Visual Art Studio, and Telling Your Story on College Applications.
And Pasadena Musical Theater Program held at the Sierra Madre Elementary Auditorium.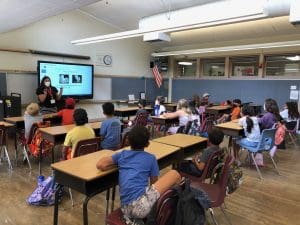 The five-week program runs from June 13 – July 14 and is open to all students entering kindergarten through 12th grade; residence in the district or attendance in PUSD schools is not required.
Support from community partners and donors help the foundation provide this low-cost, high-quality, summer opportunity and provides tuition assistance to more than a third of the programs students.
For more information go to:
http://pased.org/summer or call 626-396-3625
---