Learning is a treasure that will follow its owner anywhere.
Chinese proverb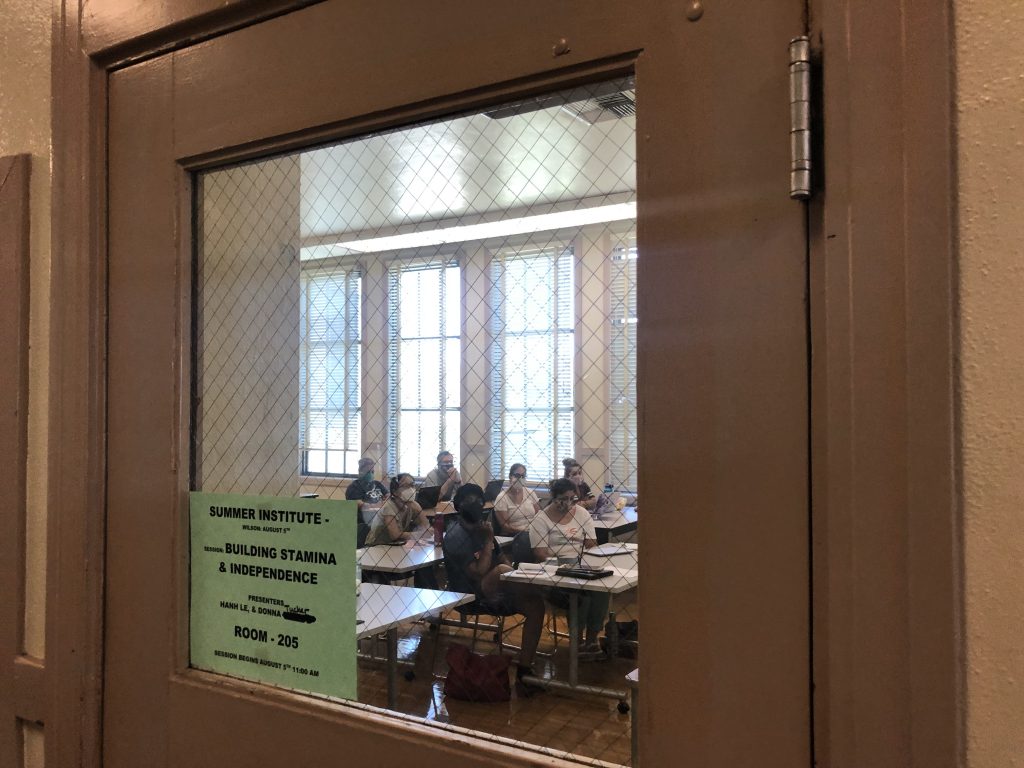 Ever wonder how teachers get ready for school? To be sure, lesson planning and classroom prepping is required, but did you know that teachers go to class, too? This week teachers were the students.
Pasadena Unified School District teachers attended classes as a part of their preparation for the 2021-2022 school year which begins on Thursday, August 12. Per LearningForward.org, professional learning translates into proven results: educators gain new knowledge and skills; they use what they learn to improve teaching and leadership. This, in turn, increases student learning and achievement. The old adage is true… learning never stops. It propels us forward.
California public school teachers are required to partake in professional learning to renew their credentials. One hundred and fifty hours is required every five years per the California Department of Education. This professional development must be aligned to student learning and standards.
Among PUSD's countless innovative offerings was a seminar led by Jill McArthur, Master Gardener and Farm to School Coordinator. Ms. McArthur's seminar focused on the importance of outdoor-based learning, especially given the stresses students have endured as a result of the pandemic. PUSD continues to be committed to educating students in hands-on, environmentally-focused ways; in fact, it maintains 10 school gardens. These outdoor classrooms are used for science classes, but also for language arts and even social studies.
Ms. McArthur walked teachers through garden-based lessons – from those centered on the sounds of nature to the silent workings of nature underfoot. McArthur assisted educators in considering outdoor-based activities that would facilitate students' writing, improve analytical skills, and further science learning… all while also promoting stress-reduction. The Farm to School team also helped teachers identify other areas on school campuses that would be conducive to environmental-based learning.
Having effective educators means effectively educating educators. PUSD knows this. It supports not only the learning of their students, but the enhanced and ongoing learning of its teachers.
Want to support our school gardens? Learn more.
By Nancy Carol Inguanzo | PEF Volunteer & Engagement Manager