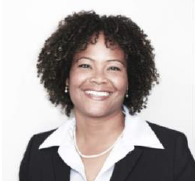 Former Pasadena Educational Foundation board member Felicia Williams begins her tenure as District 2 representative on the Pasadena City Council this week.
Felicia holds a B.A. from Stanford University in Urban Studies, an M.A. from UCLA in Urban Planning, and an M.B.A. from the University of Michigan Ross School of Business. With a professional background in finance with experience in the real estate, energy, and investment banking industries. she owns her own consulting firm that provides financial advice to local municipal and county governments.
In addition to her civic leadership in Pasadena, Felicia has been involved with several nonprofits in our community, including the Pasadena Police Foundation, Pasadena Heritage, and League of Women Voters, as well as PEF. With Pasadena Educational Foundation alone, Felicia has volunteered almost 80 hours since the COVID-19 pandemic started. She has helped serve curbside meals at PUSD schools, distributed learning and art kits to students, and has gotten her hands dirty working in our gardens to ensure they are ready for classes when students return to campuses.
Felicia is a tireless advocate for important causes throughout our community. PEF was fortunate to have had her on our Board of Directors, and we are grateful for her continued volunteerism since winning election to Pasadena's City Council.

– Patrick Conyers, PEF Executive Director