While there's certainly something lost not being in the classroom, the swiftness with which many kids have been able to adjust to learning online during the pandemic is a reminder that we can continue, even if we're separate.Jamie Powell, PEF Summer Program Manager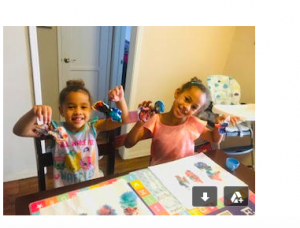 The Pasadena Educational Foundation's summer program moved online this year in response to the COVID-19 pandemic, and teachers and students embarked on a whole new educational journey together. By the end of the five-week period, around 3,000 digital summer school participants had logged on to partake in the program's 70+ video lessons.
Fourteen teachers adapted to the brand new structure of five five-minute long videos – one every week for five weeks – for PEF Summer students to enjoy and engage with from the comfort of their own homes. I wanted to know some more about their thoughts on the process of creating these online mini-courses, so I reached out to the teachers for some reflections upon their experiences.
Here are some of our teachers reflections:
From first-time to longtime PEF Summer teachers, they all faced new challenges in creating lessons for their students, with whom they now could not interact or see in person. A common obstacle – access to materials – shaped lessons across multiple subjects. In response, "1,000 learning supply kits were created to meet the needs of the diverse student community and distributed to low-income families at several Grab & Go Meal sites. Paper lesson plans were offered in two languages for households that may not have access to the Internet. All lessons were developed to use basic supplies that families could find at home or from the learning supply kits."
The teachers were attentive to course accessibility. Visual arts teacher Ms. Flores and ceramics teacher Ms. Stern considered the kinds of objects that students might have at home. Ms. Flores based some lessons off everyday objects in the home and how their shadows form fascinating shapes, and Ms. Stern focused her lessons to be more "craft-oriented" than "ideas-oriented." Science teacher Ms. Bickel reviewed her treasury of experiments to see which ones could most easily be replicated at home while robotics teacher Mr. Dev found a company that had an online platform that students could utilize with a home Internet access.
The brevity of the videos also prompted adjustments, too. Visual arts teacher Mr. Pernisco focused on the basics, trying to help demystify drawing and create lessons to help students take the plunge to create that first line and build the foundations of basic drawing skills. Ms. Stotlar, whose first year it was teaching the Senior Portfolio Defense preparatory course, knew that while she couldn't give students feedback, she could prepare them by letting them know what would be expected, and help focus their time over the summer "collecting, reflecting, and writing" and help give students "one less thing to worry about during their final year in high school." SCHOOL Kids Yoga and Mindfulness instructor Ms. Wood enjoyed the creative challenge of planning lessons that were more concise but still prioritized the most important information and practices. And while cooking teacher Ms. Stuart noted that it was "tricky to find recipes [she] could accomplish in 5-10 minutes" she also "loved being able to invite students into [her] kitchen as teaching cooking in a classroom as opposed to a kitchen is tricky, too."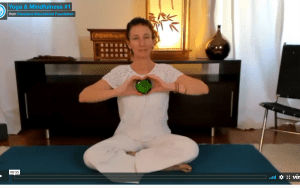 Though some of the teachers had past experience with video or had been introduced to the process of filming and video creation for the normal school year, a certain period of adjustment was needed to adjust for the technical difficulties of creating a video: finding lighting, setting up cameras, figuring out sound quality, planning shots and lessons for the videos, and editing, amongst many other intricacies. Intro to Kindergarten teacher Ms. Mably reflected that while she didn't enjoy watching her own footage, being able to watch herself teach was also a valuable tool that allowed her to see how she could improve. There was unanimous agreement from the teachers that over time, comfort and confidence with the medium increased, but they deeply missed interacting with their students.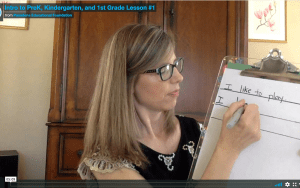 The PEF Summer teaching process has given the teachers ideas about how creating videos and implementing technology could be used more in their normal term-time classes, to both supplement normal teaching as well as provide extra ways for students to practice skills outside of the classroom. Ms. Stotlar is currently planning and filming more videos for middle and high school, and creating her own at-home studio. Ms. Wood prefers being able to teach her sessions in PUSD classrooms to connect mindfulness to what the kids do in the classroom, but feels that having videos might help and encourage students to practice on their own during the online teaching period and beyond. Ms. Collins, Camp Kinderdance instructor, says, "I believe this experience invited all its participants, both Arts Educators and [students] alike, to imagine a new way in which to engage and celebrate the Summer months" and considers "the potential of having Kinderdance programs as part of the virtual school day."
Summer school with PEF is as close to a perfect teaching experience as possible. The students want to be there and have chosen my class because it is of interest or use to them. The class sizes are smaller which means I can spend more time with each student and can tailor the class to their needs and expectations. I really enjoy having the opportunity to teach something completely different and having the opportunity to try something new myself.Leslie Stotlar, PUSD Teacher
Despite the circumstances, the love for summer school and its endless possibilities continues. Both teachers and students alike enjoy being able to explore, grow, and try new things without the worry of grades and curriculum, and there's always a unique sense of joy and fun that summer brings. While this year's PEF Summer program had to adapt to the circumstances of the pandemic, we hope that these at-home lessons sparked some joyful exploration and experimentation, curiosity, and wonder in your summers. Thank you to our fantastic teachers, and thank you to all the students who joined us in these summer activities!
Special thanks to PEF Summer teachers Ms. Bickel, Ms. Collins, Mr. Dev, Ms. Flores, Ms. Mably, Mr. Pernisco, Ms. Stern, Ms. Stotlar, Ms. Stuart, and Ms. Wood for their contribution to this story, and a big thank you to all the PEF Summer instructors for their wonderful PEF Summer: At Home Edition lessons! Find all their full courses online at: http://pefsummer.org/.
---
Brianna Chu | Digital Storyteller
Brianna Chu was born and raised in Pasadena, California, only leaving her hometown to travel across the Atlantic Ocean to the University of St Andrews in Scotland, where she earned her Master of Arts degree in International Relations and Psychology. Upon returning to the States, she began sharing stories of local restauranteurs and their food for the Pasadena Independent. She now also holds the role of Digital Storyteller for the Pasadena Educational Foundation.