Resources for Realty Agents
Our
Pasadena Unified
schools are igniting a curiosity in STEM, arts, global languages, and so much more.
Pasadena, Altadena, and Sierra Madre public schools have made significant progress in the last decade. Successful Magnet, International Baccalaureate, Dual Language, STEM, & Arts programs combined with our College & Career Academies are preparing our students to succeed and lead. PUSD graduates are accepted at highly competitive colleges and universities locally, nationally, and abroad.
Pasadena Unified School District

Pasadena Unified School District (PUSD)– www.pusd.us 
PUSD serves 15,000 students PreK-12 in 29 schools in Pasadena, Altadena, and Sierra Madre.
The schools of PUSD offer a wide variety of educational options designed to prepare today's students to be critical thinkers, creative problem-solvers, and strong communicators – the leaders of tomorrow.
Vibrant academics, exceptional teachers, and supportive school communities that nurture the whole child are the hallmarks of PUSD.
Academic programs include
---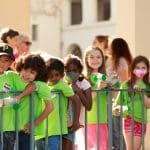 Enrollment Information
PUSD offers high-quality educational choices for all students. You can visit your school of residence and discover the possibilities available close to home. Whether you choose to attend the school in your neighborhood or one across town, we invite you to visit any PUSD campus and see how PUSD is accelerating achievement for all students.

---
PUSD Graduates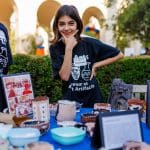 Learn more about this year's graduates including acceptances, student profiles, and more.
Graduates include students in the inaugural kindergarten Dual Language Immersion Program, which started in 2009-2010
Seal of Biliteracy
California State Federation Seal Bearers
Posse Foundation Scholar
National Honor Society
International Baccalaureate Diploma Candidates
AP Scholars
PUSD's graduation requirements reflect the district's vision, mission, and its Graduate Profile so that students graduate with:
21st Century Skills (communication, collaboration, critical thinking and creativity/ innovation)
College and Career Readiness
Global citizenship, cultural competency, and other attributes for graduates to lead healthy lives
There are seven major components to the graduate profile.
See the graduate profile and learn what it takes to graduate from PUSD.
California State & Local Resources
California Department of Education – www.cde.ca.gov/ta/ac/cm/ 
The California Department of Education's core purpose is to lead and support the continuous improvement of student achievement, with a specific focus on closing achievement gaps.
ConnectEd: The California Center for College and Career – www.connectedcalifornia.org is dedicated to advancing practice, policy, and research aimed at helping young people prepare for both college and career through Linked Learning—a high school improvement approach now being used in PUSD with the support of the James Irvine Foundation.
One Pasadena: Tapping the Community's Resources to Strengthen the Public Schools (2006)– A Report to the Pasadena Educational Foundation By Richard D. Kahlenberg. View Report
Better Together: How Innovative Mixed-Income Magnet Schools Can Benefit All Children in Pasadena Unified School District (2016)– A Report to the Pasadena Educational Foundation By Richard D. Kahlenberg. View Report
PUSD PARTNERS

Pasadena Educational Foundation – pased.org
Celebrating 50 years of supporting the public schools of Pasadena, Altadena, and Sierra Madre. PEF is a nonprofit organization that advocates for public education, engages the community, and develops resources to support excellent education for every PUSD student. Whether it be through the arts, music, health centers, gardens, or STEM programs we support, PEF is dedicated to working to achieve equity and excellence in all PUSD schools.
http://pased.org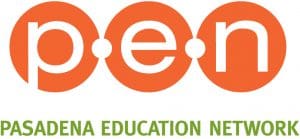 Pasadena Education Network – www.penfamilies.org
The Pasadena Education Network (PEN) is a network of more than 2,000 parents who support and send our children to Pasadena Unified School District schools.  We can help you and your clients find the right schools for their family by connecting them with up-to-date information about PUSD schools, and with parents whose children attend the schools.   www.penfamilies.org