PEF Teacher Grants help inspirational teachers throughout PUSD take their creative projects from idea to reality by providing resources to enhance the classroom experience for their students.
In 2019 we are proud to provide more than $200,000 in grants to our teachers and administrators. Thank you to the College Football Playoff Foundation,  Pasadena Tournament of Roses, and donors for making this possible.

This year, 169 teachers and principals will receive awards representing 136 unique proposals from every school in the district. Gas Chromatography, iPads for entrepreneurship endeavours, musical instruments, expanded multi-language and Braille libraries, materials for the production of "The Whiz Jr.," Project Citizen to give students a clear understanding of public policy, NASA Activities, Science Labs, Virtual Reality Glasses, "Fab Lab" (fabrication laboratory) and Makerspaces, are just a few of the diverse and vibrant educational projects that the 2019-20 PEF Teacher Grants are supporting.
Patrick Conyers, Executive Director Pasadena Educational Foundation | Kathy Onoye, Board President | Sarah Deschenes, Teacher Grants Committee Chair | Britton Banowsky, Executive Director, College Football Playoff Foundation| LaWayne Williams, Senior Director, Community Relations Pasadena Tournament of Roses
Support Our Teachers
Donate Now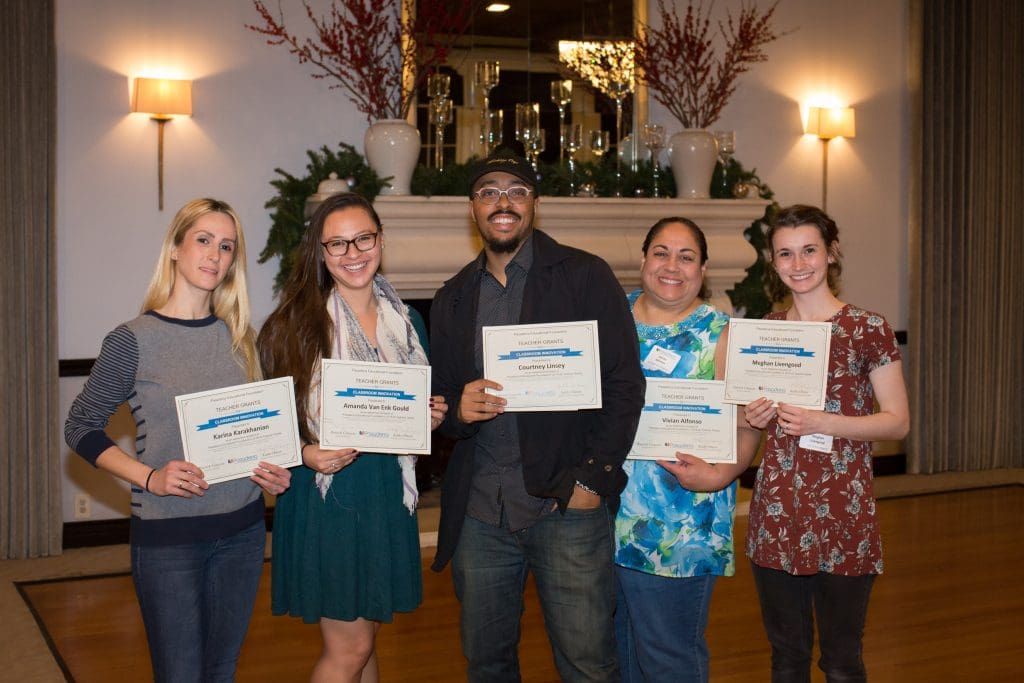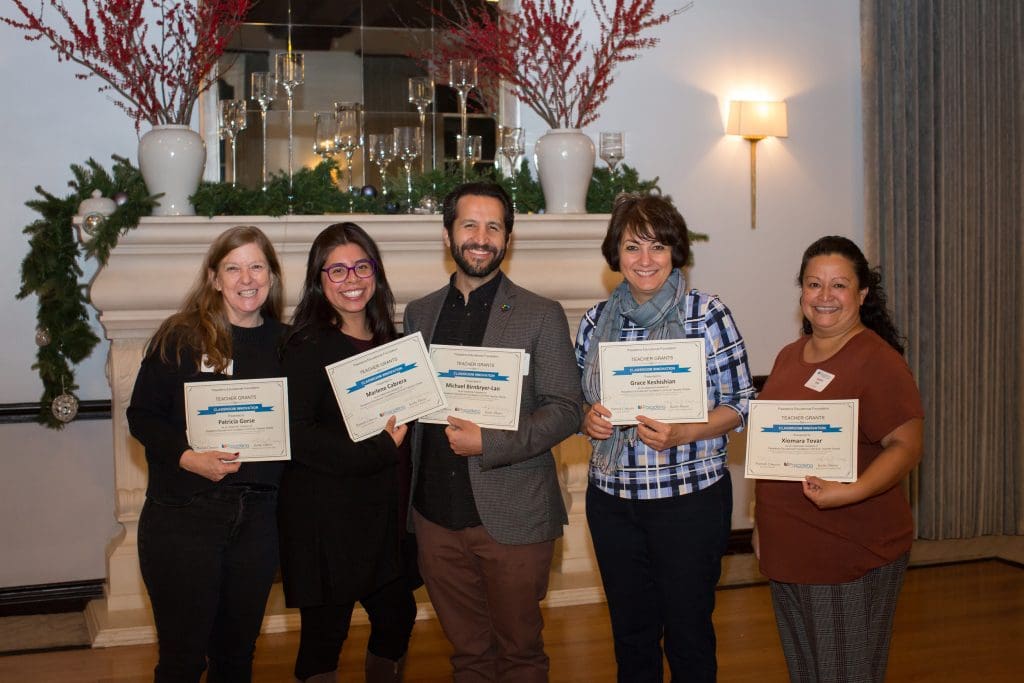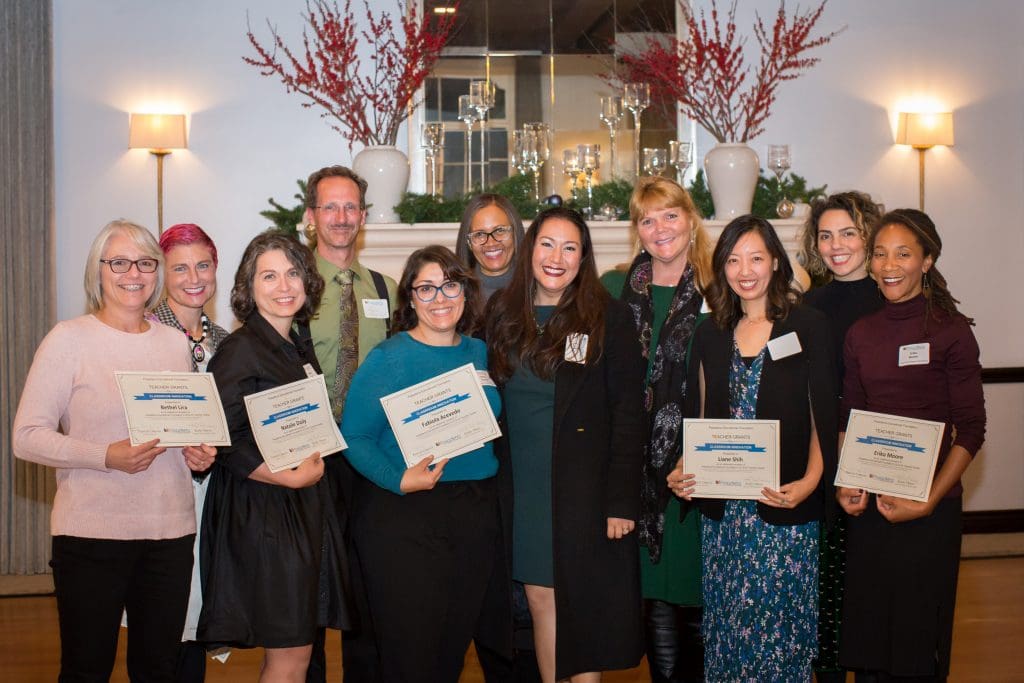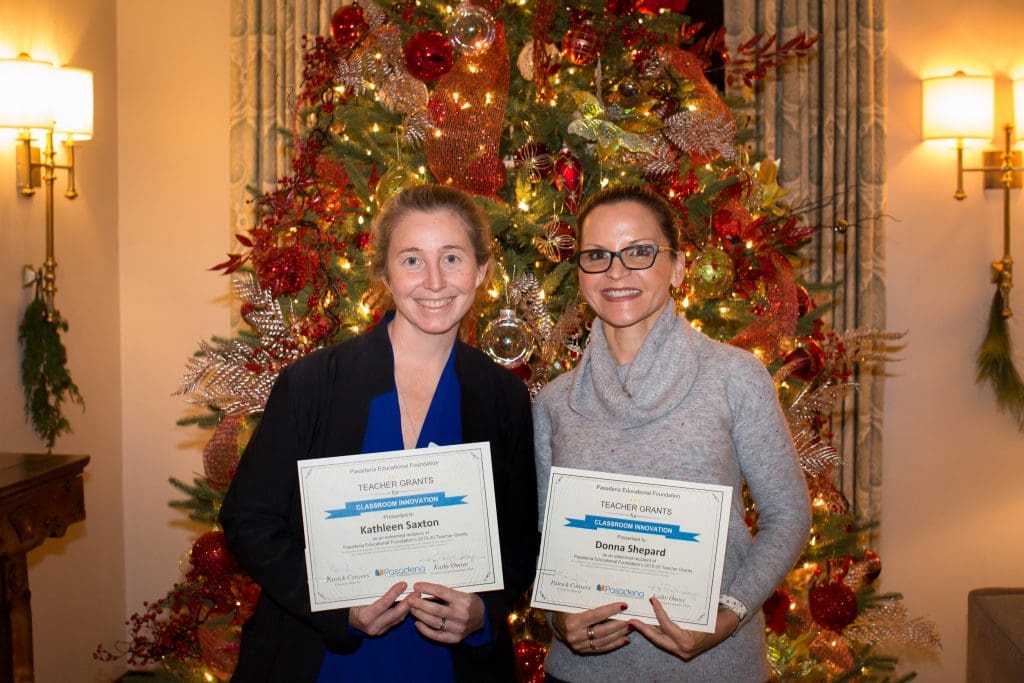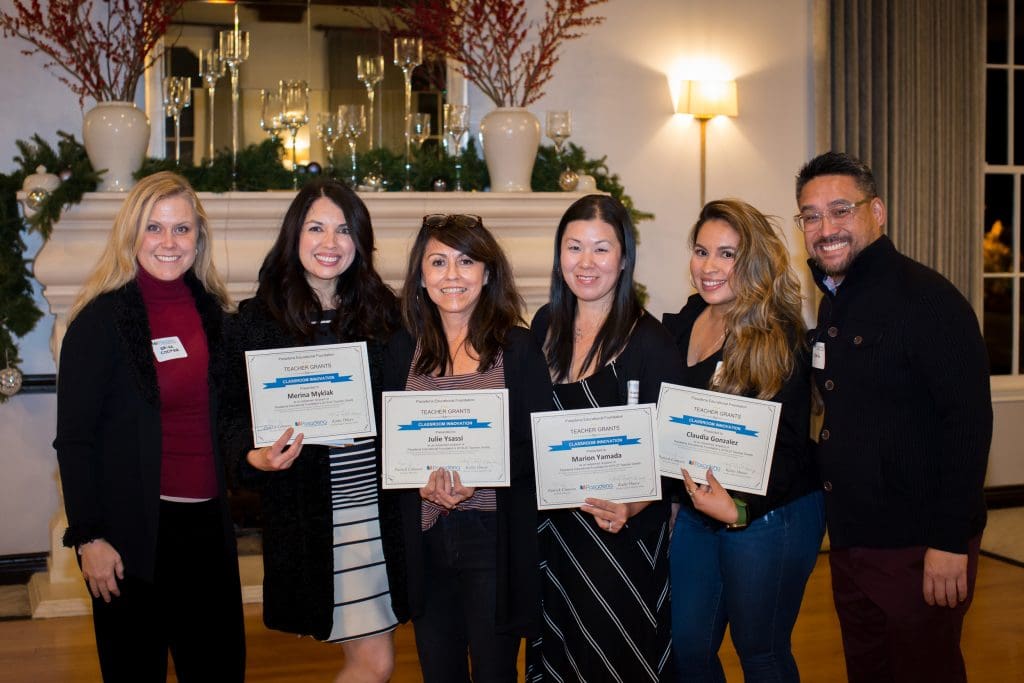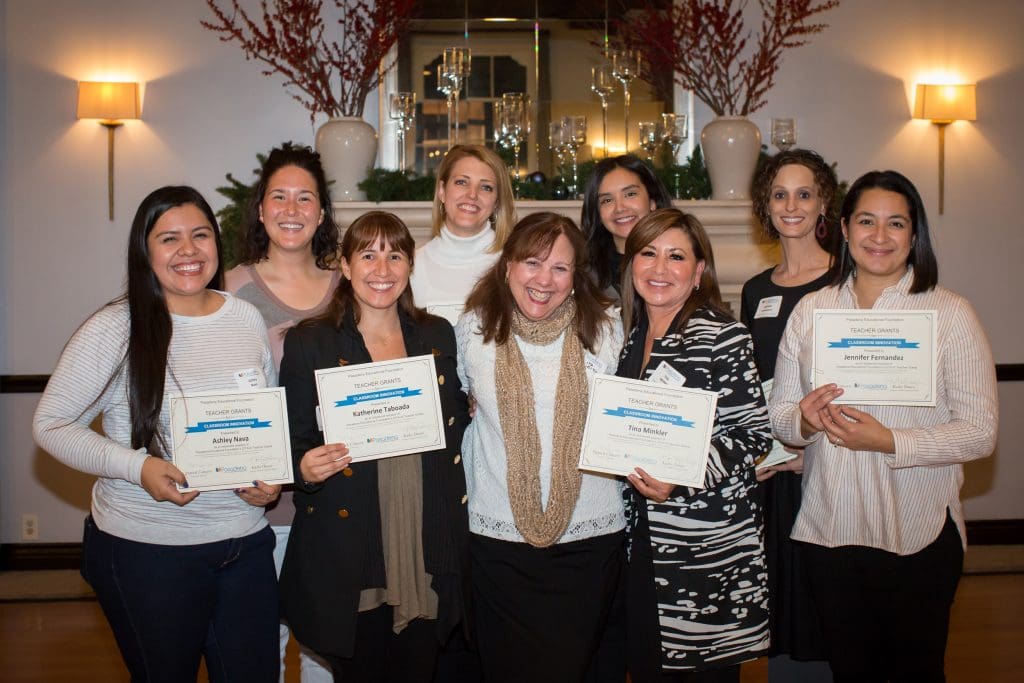 Jackson Dual Language STEM Magnet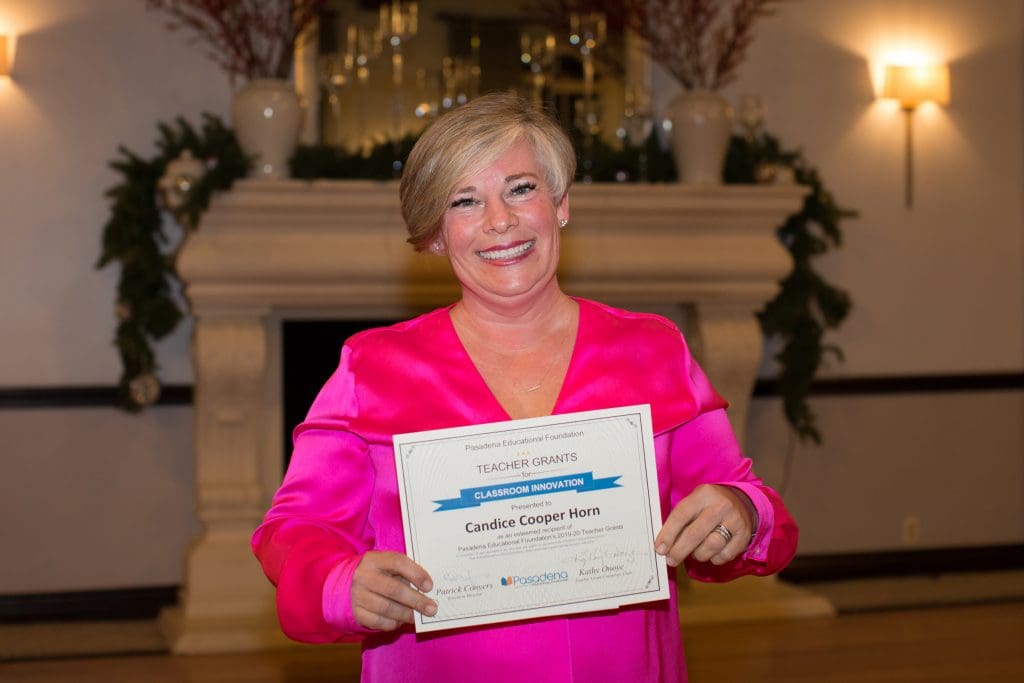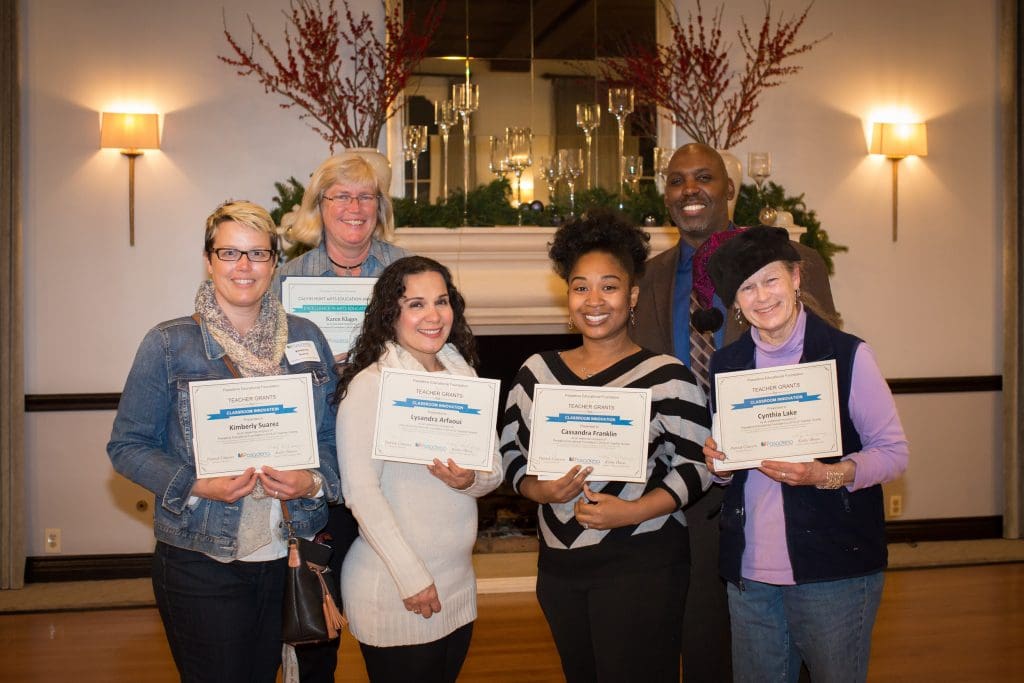 John Muir Early College Magnet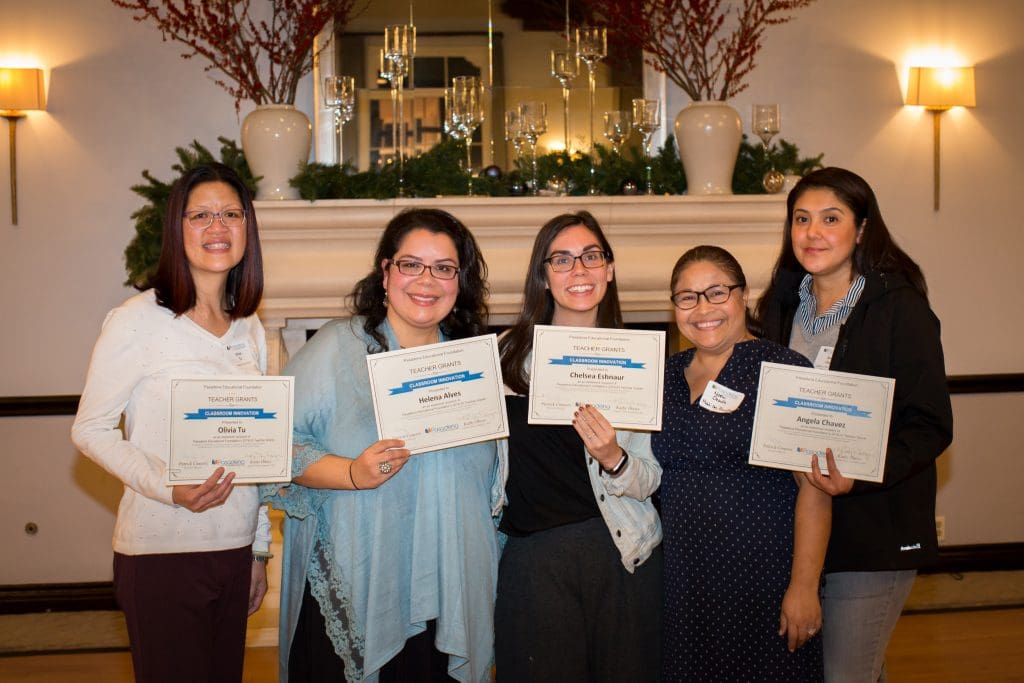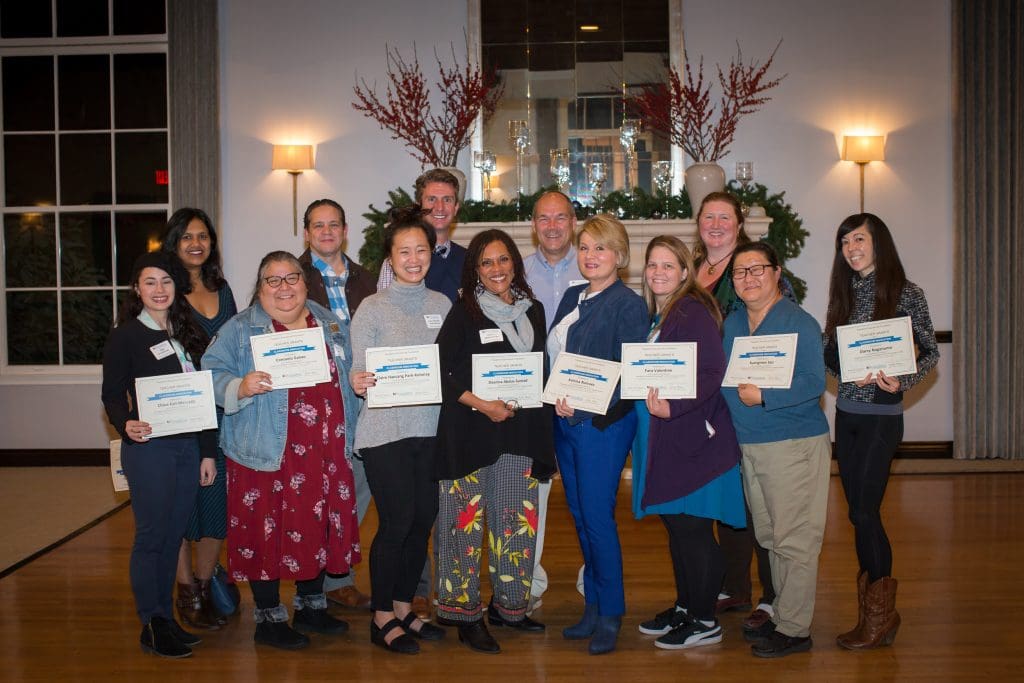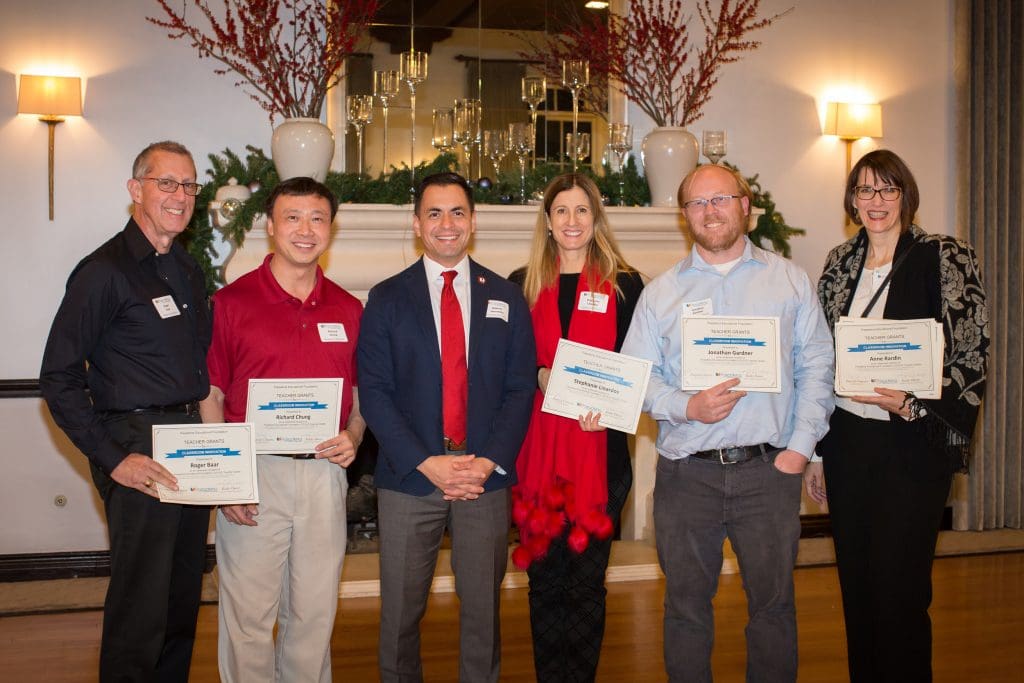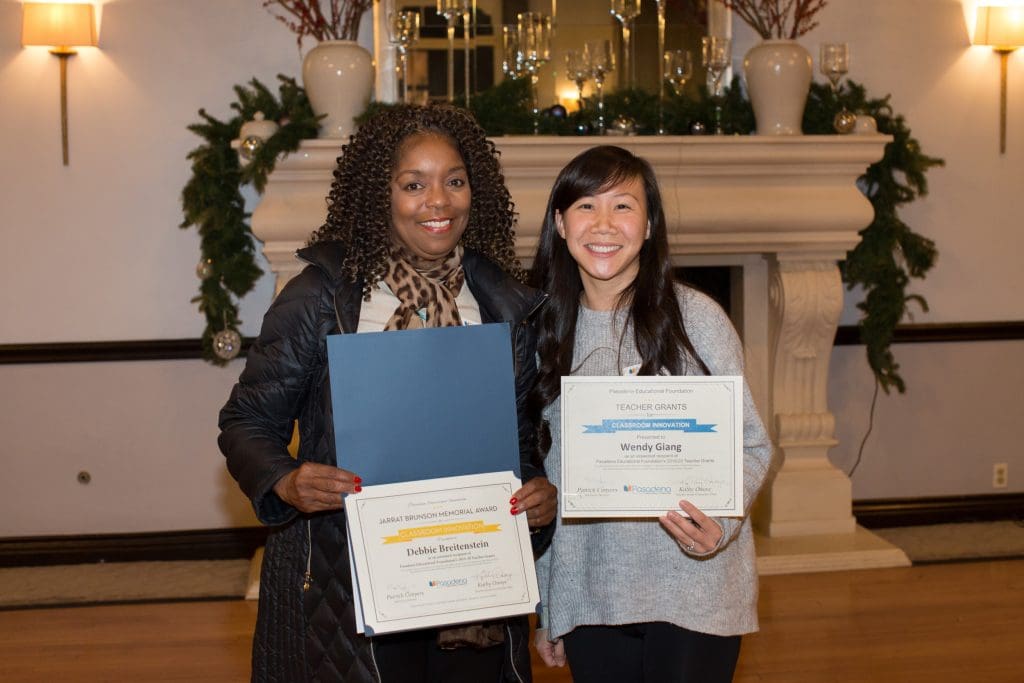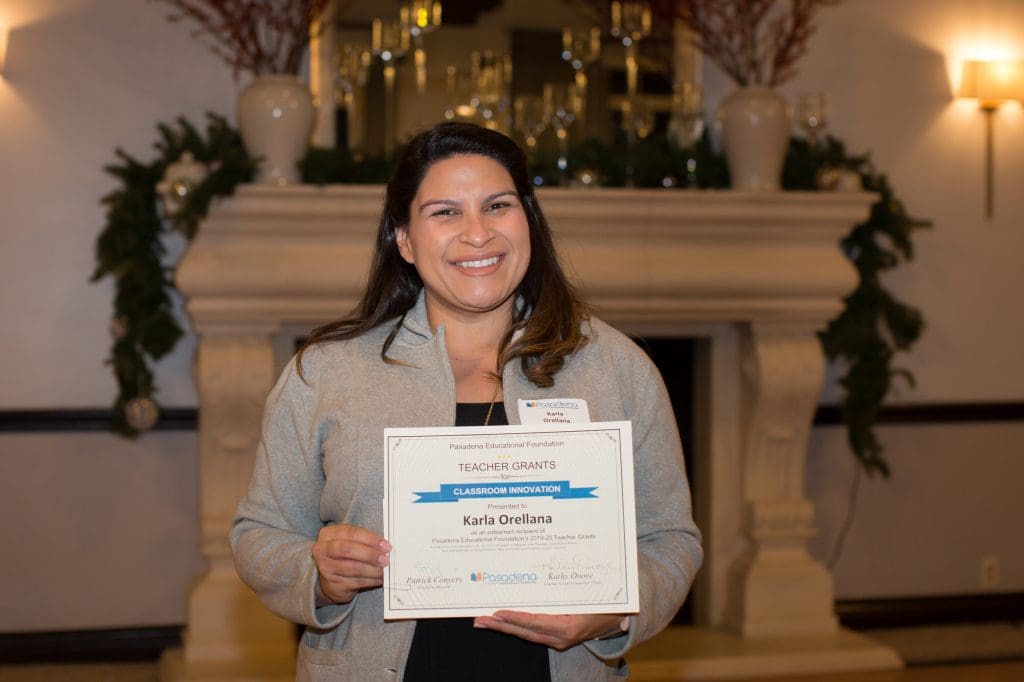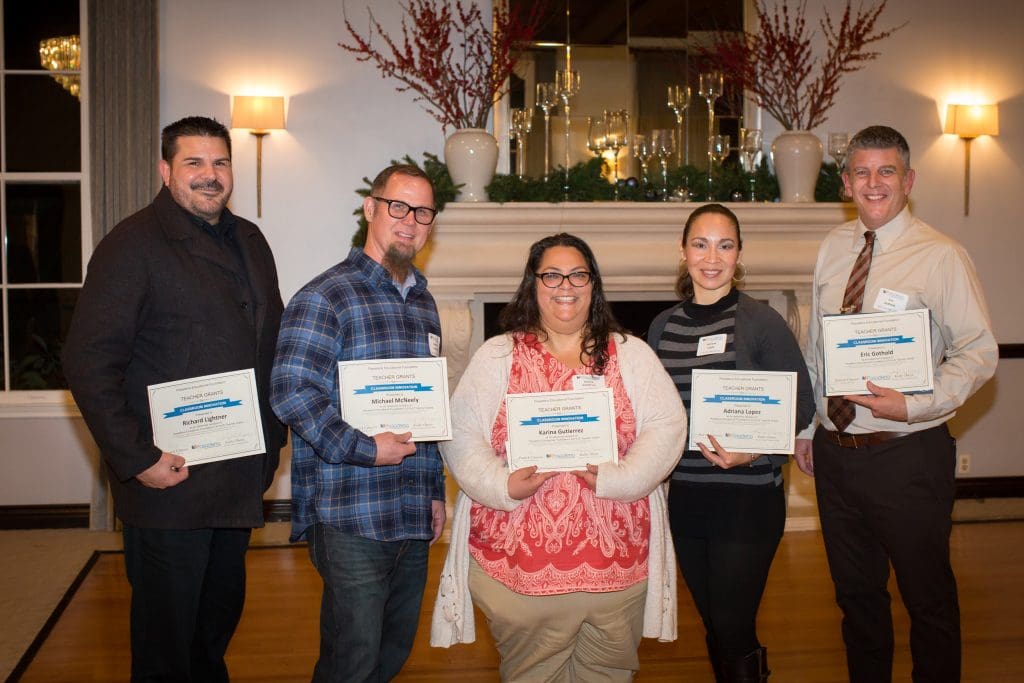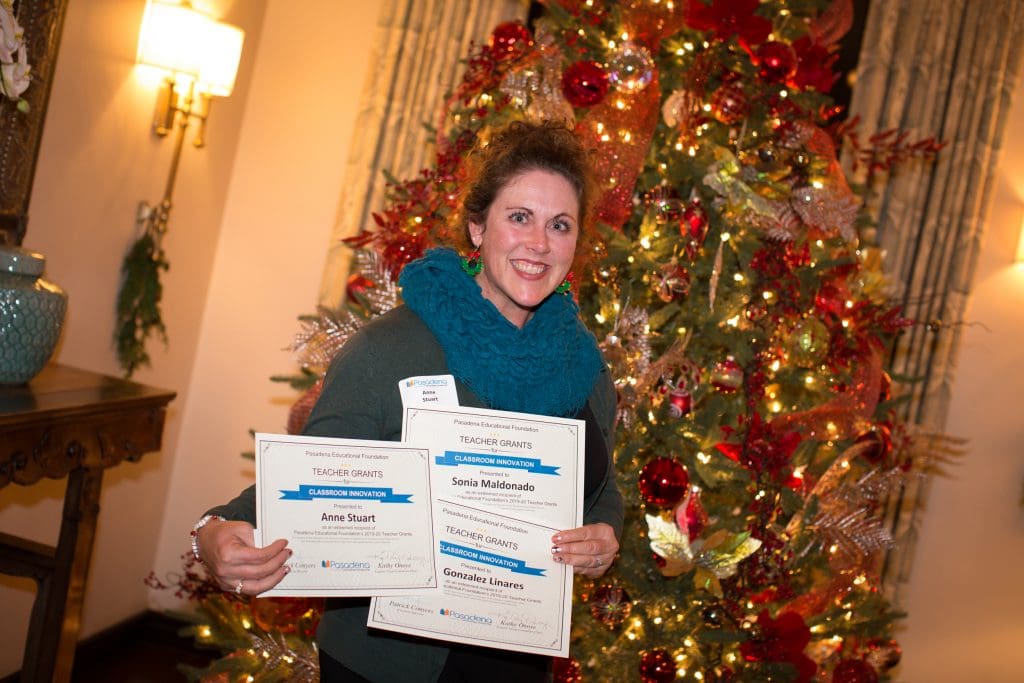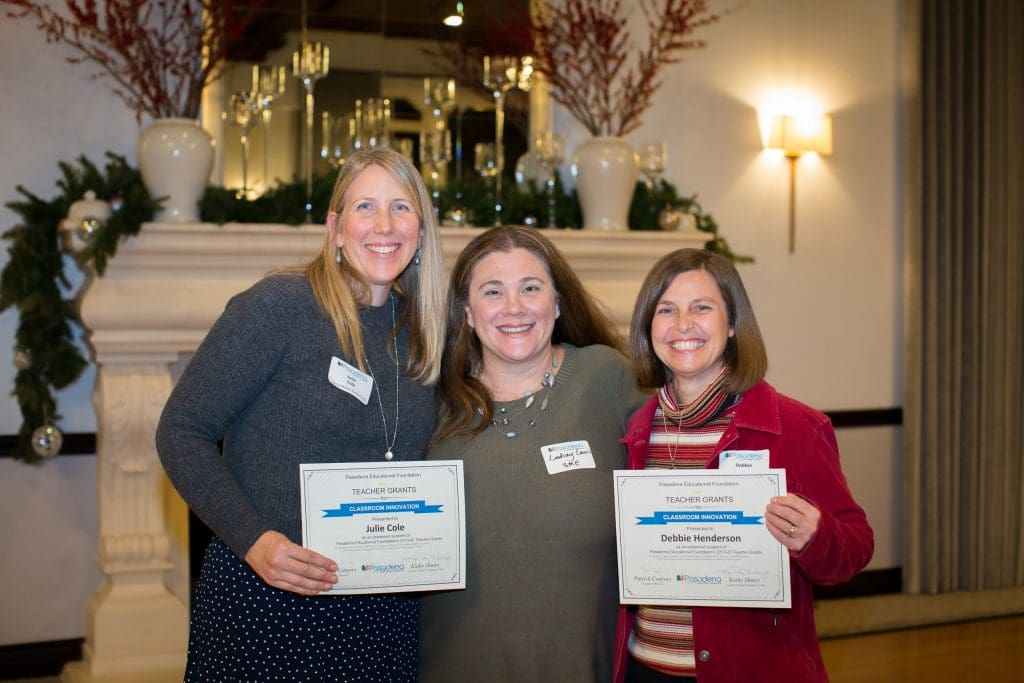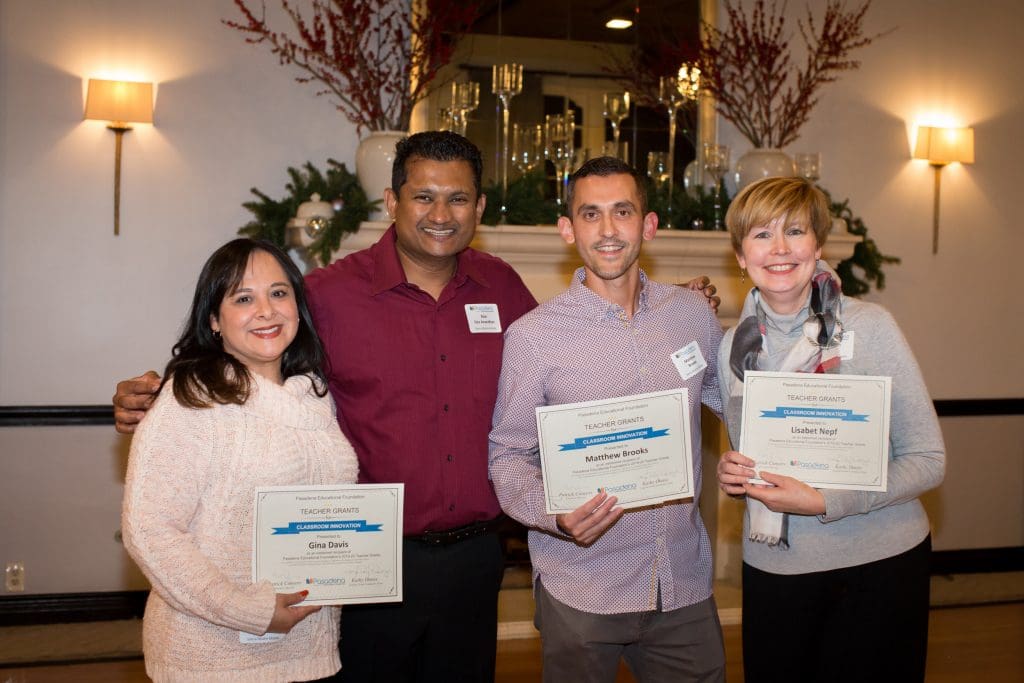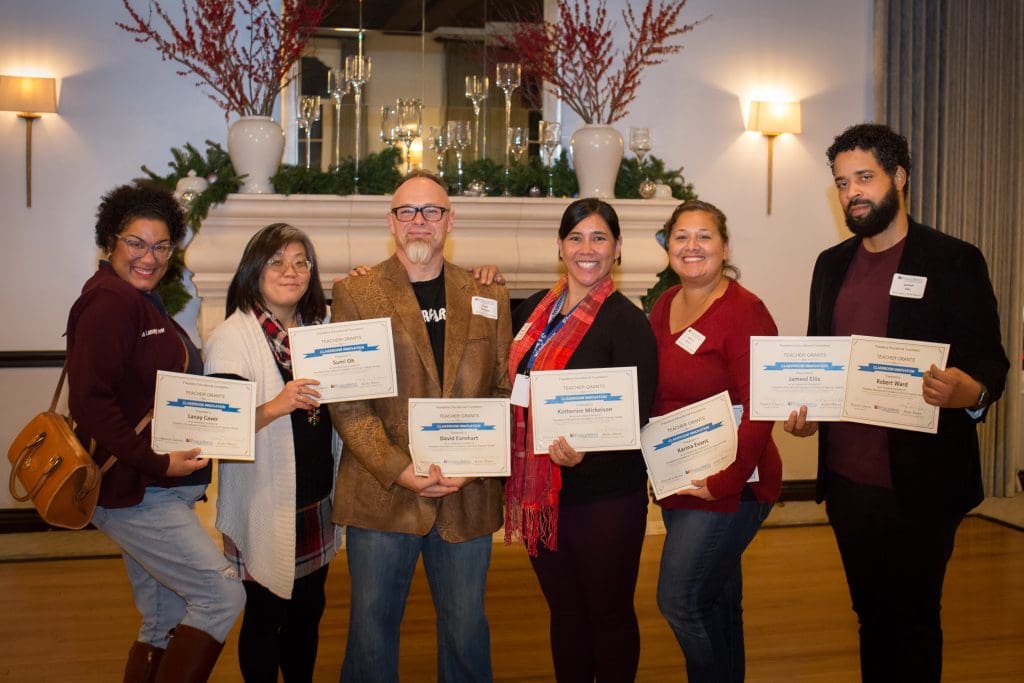 Washington STEAM Multilingual Academy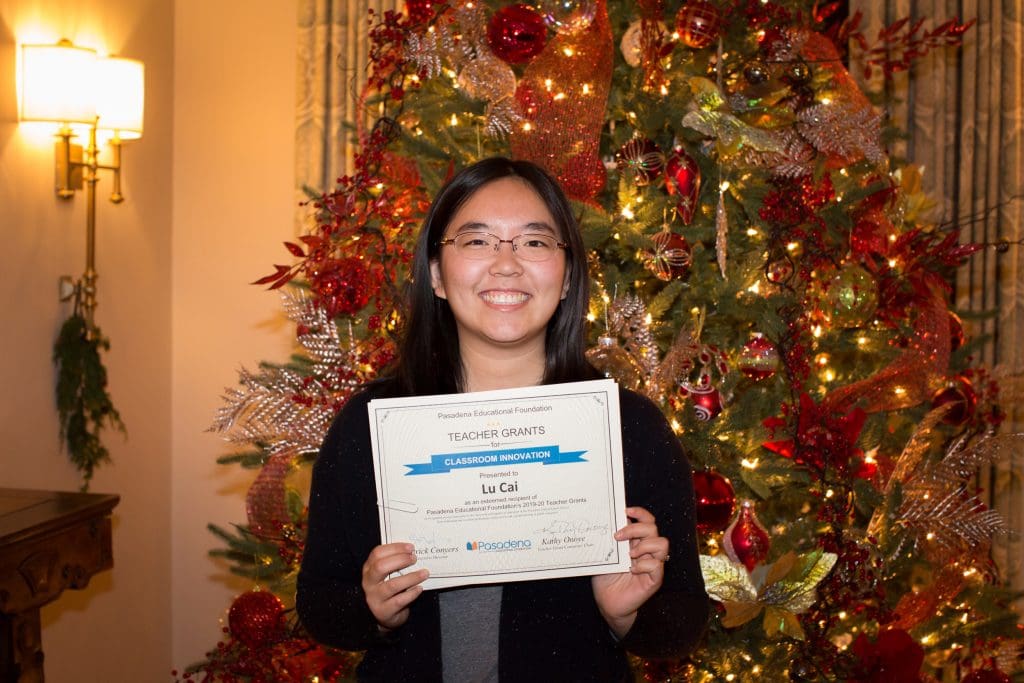 School-wide Grant Awards
Eliot Arts Magnet, Jefferson Elementary, John Muir Early College Magnet, Madison Elementary, Marshall Fundamental, McKinley, Pasadena High School, Rose City High School, San Rafael Elementary, Sierra Madre Elementary, Sierra Madre Middle School, Washington STEAM Mulitlingual Academy, Willard Elementary, and Wilson Middle School
Jarratt Brunson Award for Literacy
Debbie Breitenstein, Teacher
Norma Coombs Elementary
"Building a Home Library"
Kathy Onoye Principal's Award
Brian Stanley
Rose City High School
"Student Internships"
Calvin Hunt Arts Award
Karen Klages
John Muir High School
"Music for Muir's Band and Orchestra Program"
"Every year I am awed by the creativity and passion that our district's teachers and principals share in their grant proposals." Patrick Conyers, PEF Executive Director
Thank you to the Pasadena Tournament of Roses Association, College Football Playoff (CFP) Foundation, and the generous support of the community

Support creativity in our schools!
Teacher Grants are one of the many ways the Pasadena Educational Foundation helps to create a vibrant and enriching educational experience for all public school children in Pasadena, Altadena, and Sierra Madre.