by Nancy Carol Inguanzo, Community Outreach & Volunteer Manager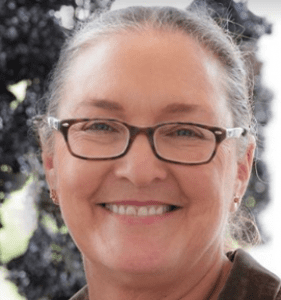 Every once in a while, when I am working on organizing our volunteer database, a volunteer shines through the clutter. While many of our volunteers are dedicated, a few are truly special. I want to keep you informed about those that have earned that distinction.
Meriel Stern is such a volunteer.  She has volunteered with us in every possible capacity before and after the stay at home orders were put into effect.
Not only has Meriel donated, but she helped stuff Fall Appeal letters last year. She has volunteered at Grab & Go sites many times, helped assemble learning kits, and has worked in the gardens. She has given me her cell number and told me to give her a call if we need extra help. Next week, she and her son plan to work with Jill McArthur to remove spent rose bushes at PHS.
To date, Meriel has logged 30+ hours volunteering for PEF since mid-March, in addition to her teaching duties for the Summer Enrichment Program.
When the opportunity arises, please thank her for all that she does for PEF, our schools, and our students!
---
Haven't had a chance to see any of Meriel's fantastic Summer Video Lessons?
Summer Enrichment Program | At Home Edition
Visual Arts (Grades 2-5 with Meriel Stern)