The Ray Joiner
CHESS Tournament
Celebrating Volunteerism
---
What an amazing day! Thank you to all our chess players, families, volunteers, and friends for making our first chess tournament such a phenomenal success. The spirit of volunteerism, joy of friendship, and sounds of fun & friendly competition were everywhere – both inside and outside the chess competition room.
Congratulations to all who participated and to our medalists!
A Day Filled With Sportsmanship, Patience, and the Joy of Chess
"We had such a diverse group of about 100 chess players (K-12) from 15 area schools, and from every different background imaginable. We had volunteers of all ages… and very special visitors all the way from Arkansas. And somehow, among all the folks, from all the generations, these young chess players stood out as beacons embodying sportsmanship, patience, and the joy of chess."   —Tournament 'Czar,' Dan Jarashow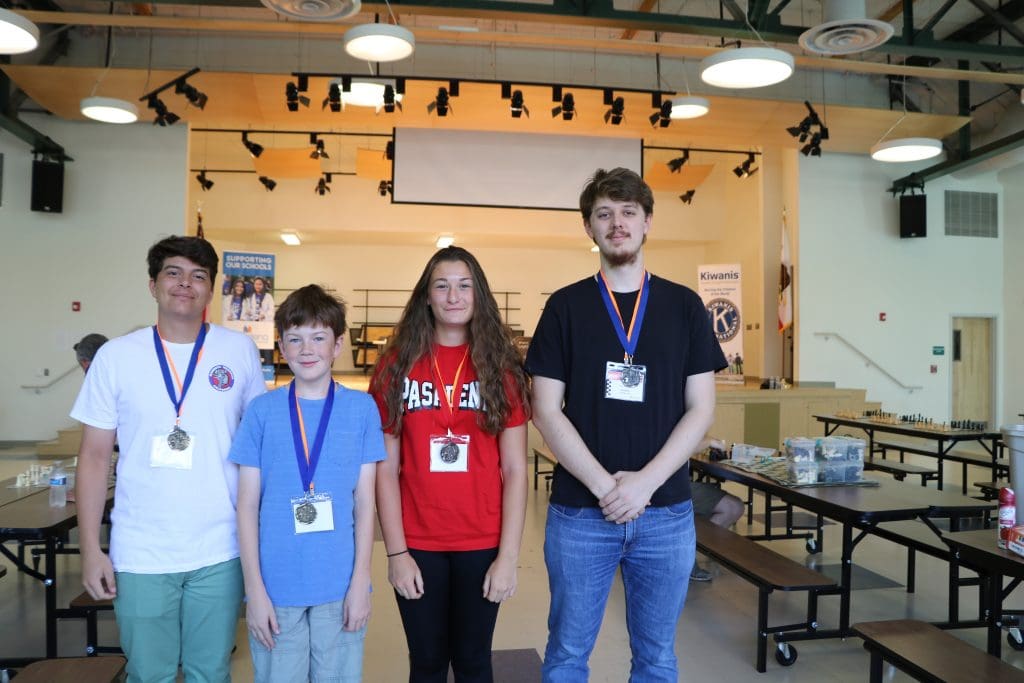 Elite Division
1st Place: Will Webster
2nd Place: Bella Flad
3rd Place: TIE Mark Neumann & Jonluke Goldman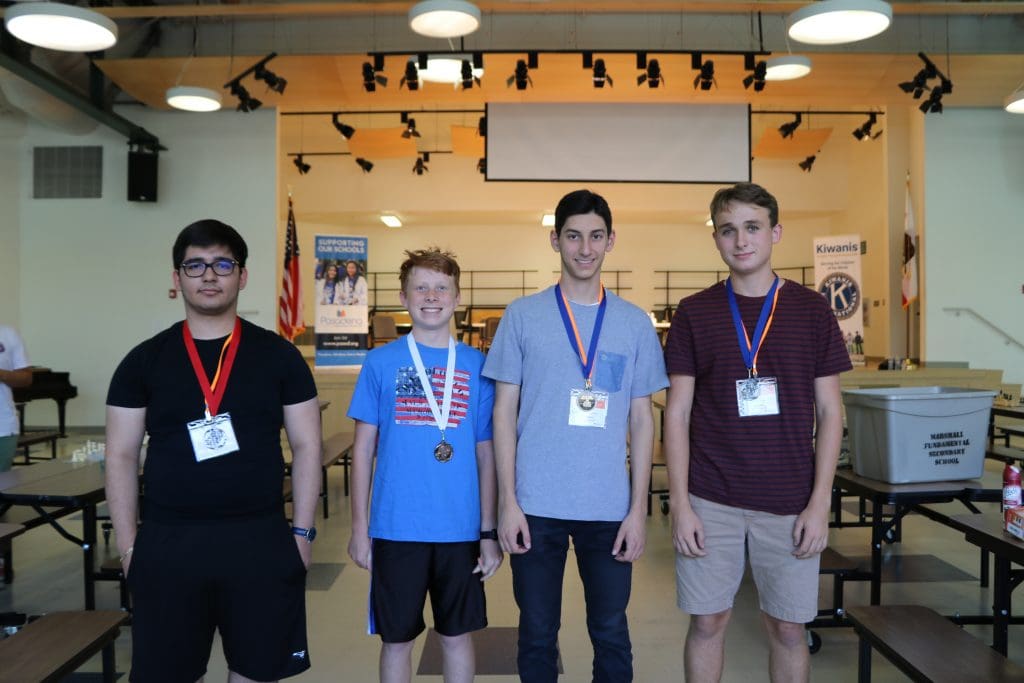 High School Advanced
1st Place: TIE Matthew Loussinian & Michael Karish
2nd Place: Mario Mendez
3rd Place: Ben Karish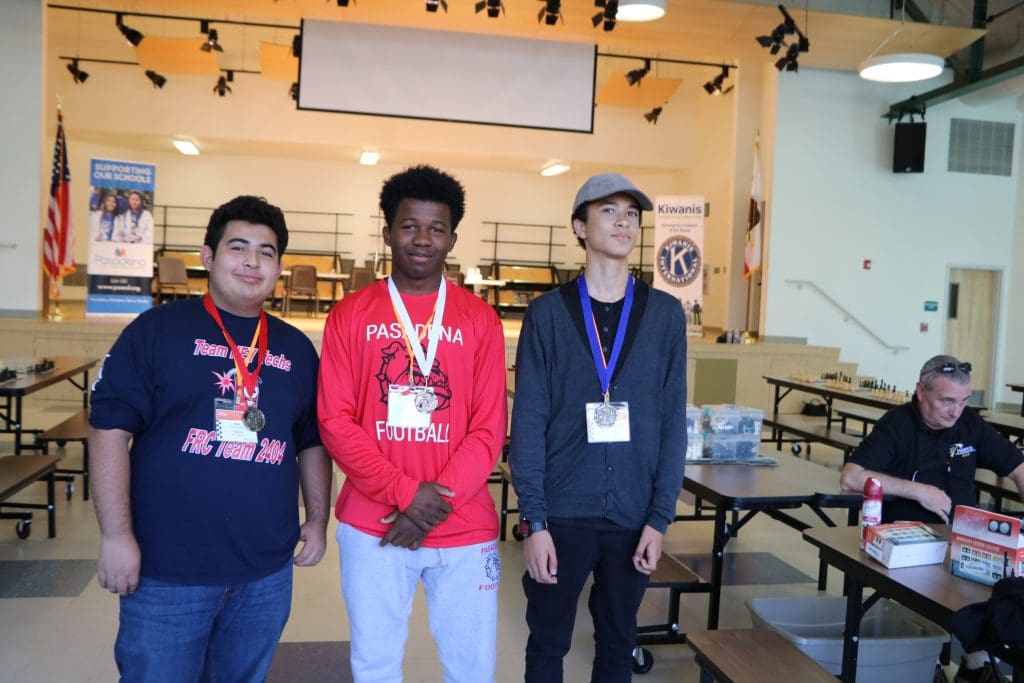 High School Novice
1st Place: Mason Usher
2nd Place: Enrique Meijia
3rd Place: Keon Hitt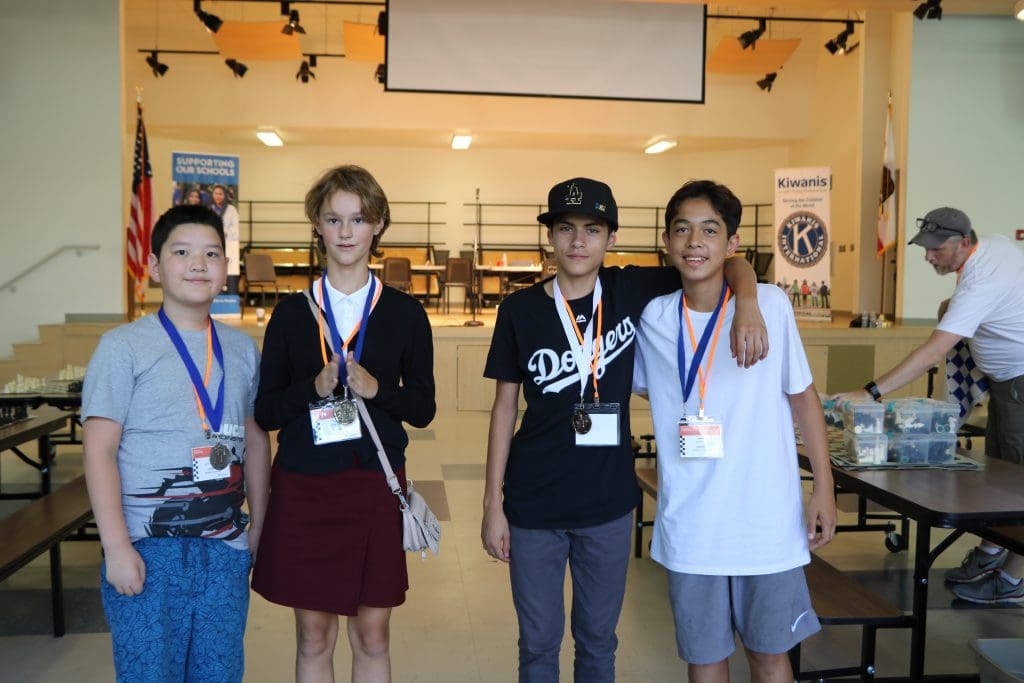 Middle School Advanced
1st Place: TIE Justin Hong & Nathan Allen
2nd Place: TIE Teresa Carbone & Jefferey Smithwick & Jacob Poschl
3rd Place: Adin Nuno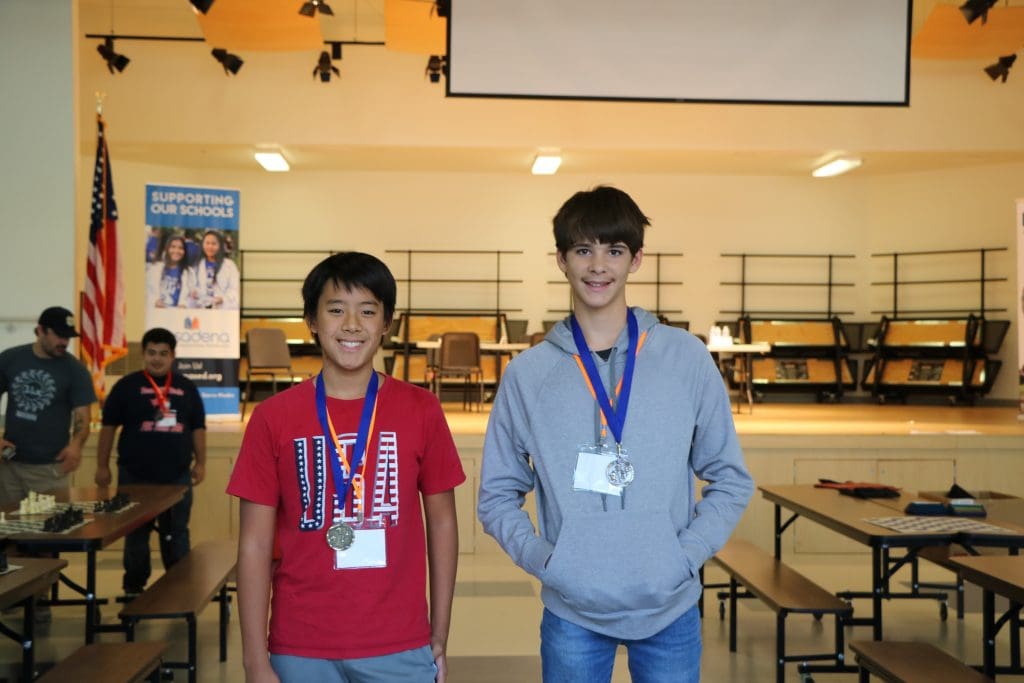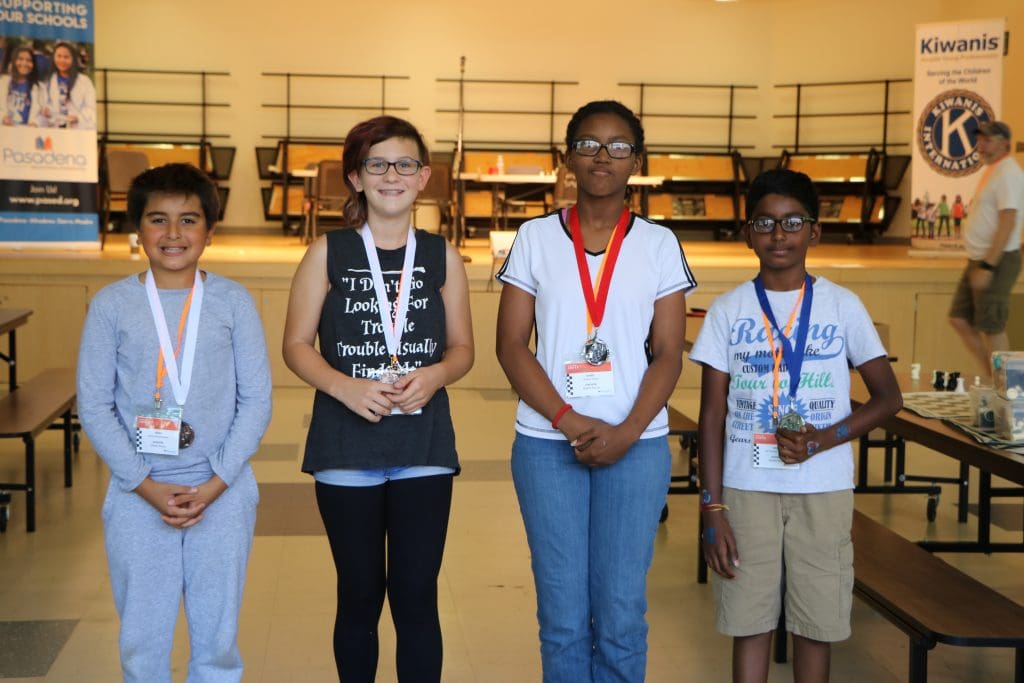 Middle School Novice Group A
1st Place: TIE Sai Venkat Alampally & Adam Zesati
2nd Place: Briana Sailes
3rd Place: TIE Keira Mann & Andre Khatcheryan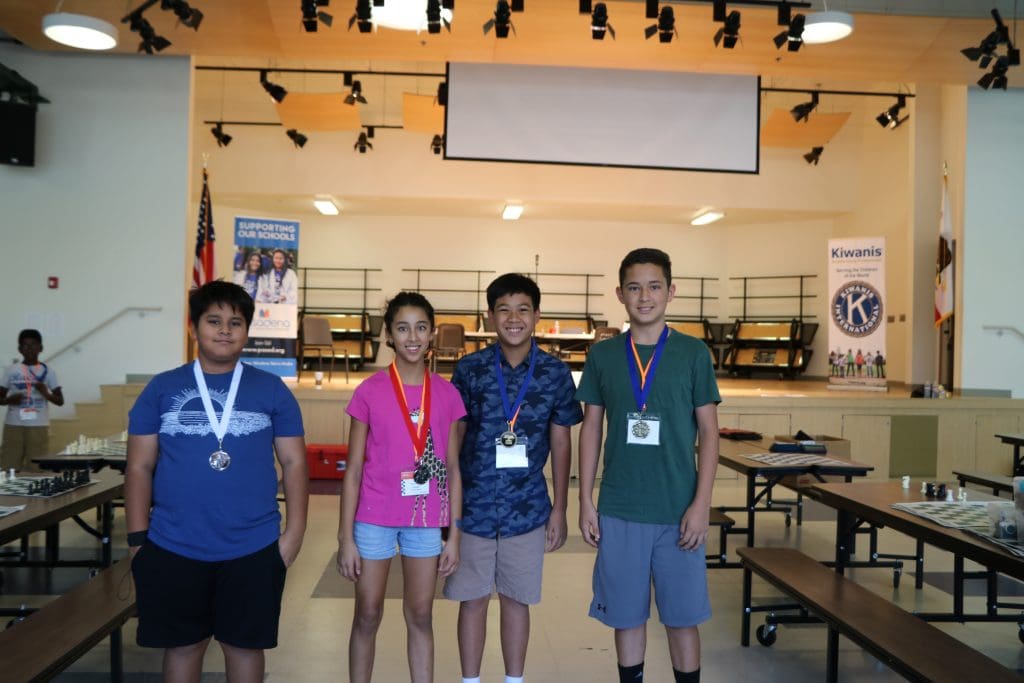 Middle School Novice Group B
1st Place: Bryant Pranboonpluk
2nd: Maylina Benihy
3rd: Eddie Ramirez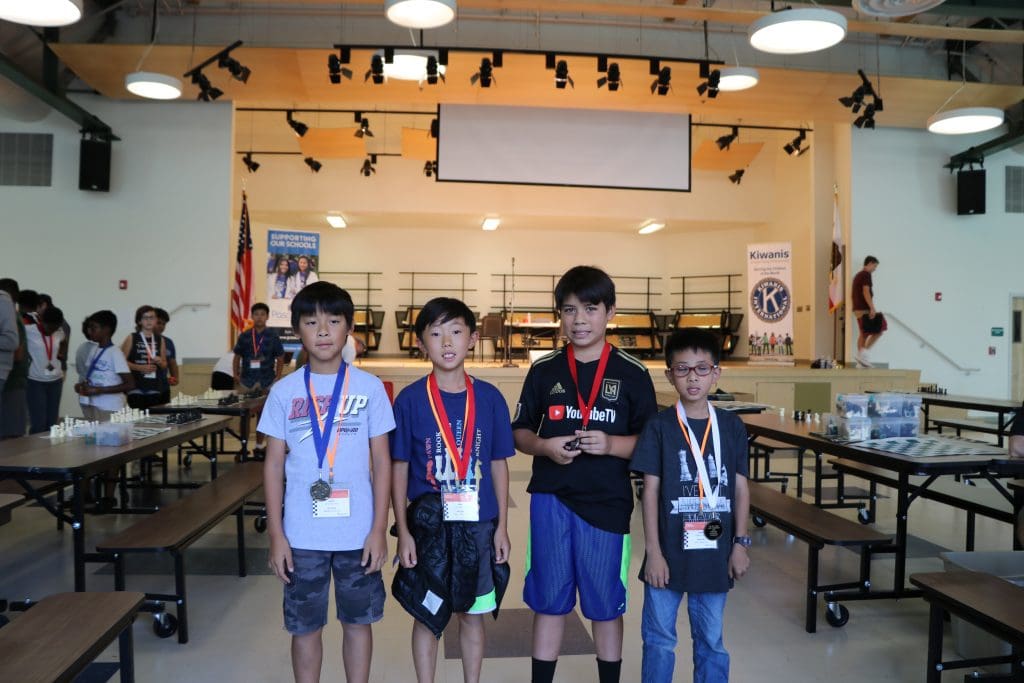 Elementary Advanced
1st Place: TIE Jonathon Hong & Jonathon Yoon
2nd Place: Noah An
3rd Place: Nathan Luhur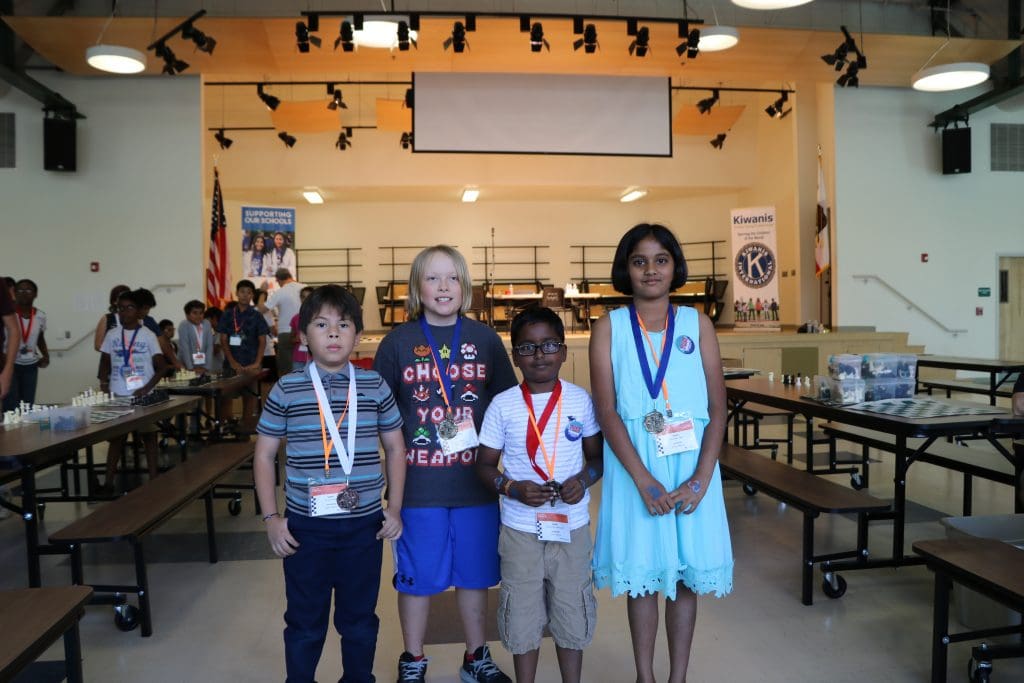 Elementary Novice Group A
1st Place: TIE Ashwika Tasin & Frankie Moreno
2nd Place: Elliot Park
3rd Place: Draven Bello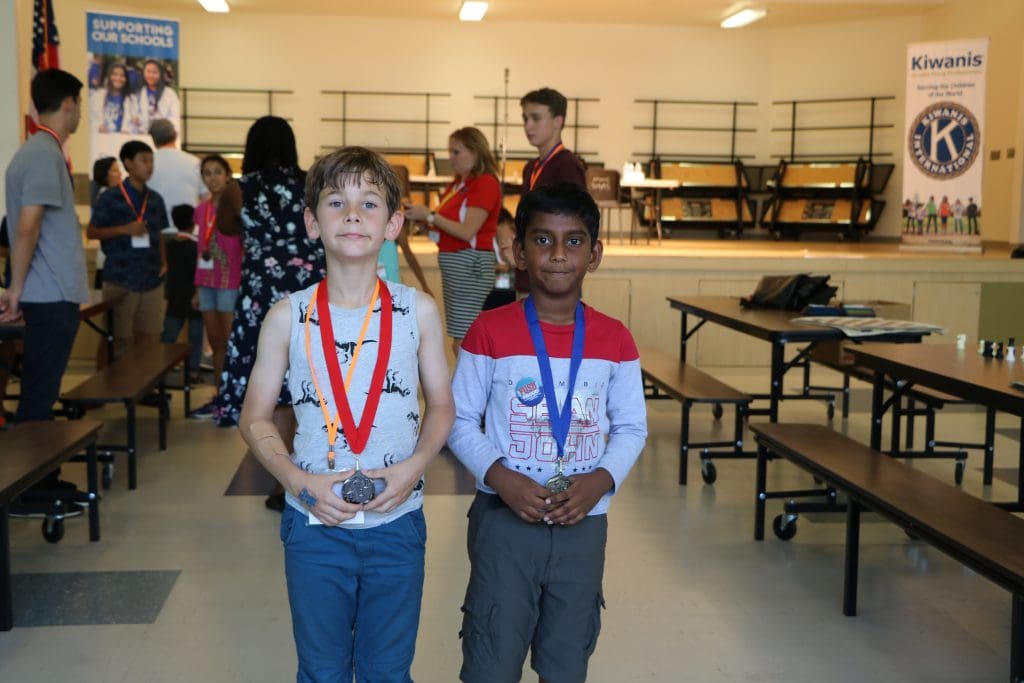 Elementary Novice Group B
Group B: 1st Place Jevin John
2nd Place: TIE Keagan Mann & Sai Harsha Alampally
3rd Place: Lillian Park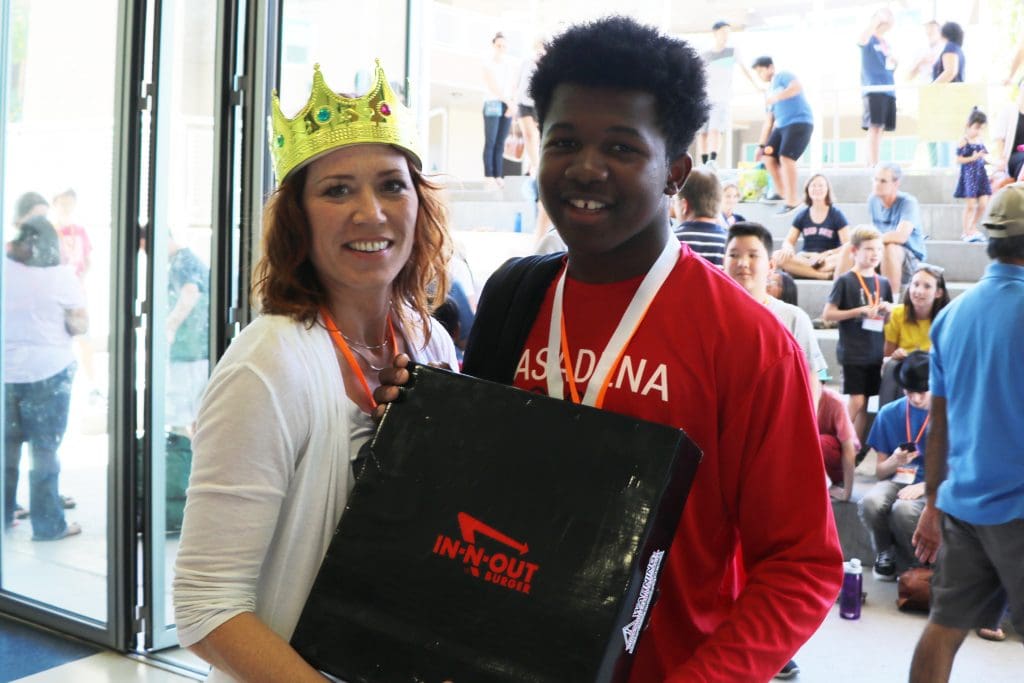 SPECIAL RAFFLE WINNER
In n' Out chess board donated by David Balsam
Winner: Keon Hitt
What do chess and volunteerism have in common? 
Fourteen years ago, a man named Ray Joiner began volunteering as a chess teacher in PUSD and in PEF's Summer Enrichment Program.
The relationships he formed with his elementary and middle school students not only transformed them into passionate chess players, but into chess volunteers themselves. Year after year, his students returned to pass on their love of the game and the tradition of service to other students.
Their passion inspired us to expand youth service into all our summer classes. Today, through our Summer Volunteer Youth Leader program, nearly 200 teenagers from across the San Gabriel Valley experience the joy of giving service in the fields and subjects they care about.
It started with Ray Joiner, the game of chess, and a willingness to give.
Ray passed away this year. Please join us to thank Ray, celebrate his love of chess, and to honor his legacy of service.  Ray Joiner is our HALO Award Angel.
Open to all PUSD students, PUSD alumni (25 & under), and PEF Summer Enrichment students
With support from a 2018 HALO Award from the Carl & Roberta Deutsch Foundation