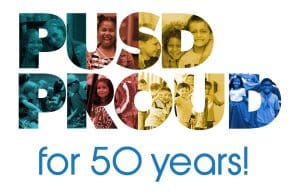 So much has changed in the world around us in a short period of time — where we gather, how we work, and the new ways teachers teach and students learn. What hasn't changed is our immense pride in our Pasadena Unified schools and the work we do to support our teachers and students. Every student at every PUSD school deserves access to high-quality, well-funded education.
PEF was founded in 1971 with the belief that strong communities build strong schools and strong schools build strong communities. From the beginning, we have believed in the power and strength of this community working together. Today—with the community's steadfast commitment to our vision—PEF has grown to an organization that supports our schools through innovative programs, community engagement, volunteerism, and raises more than $13 million a year from community members and grants.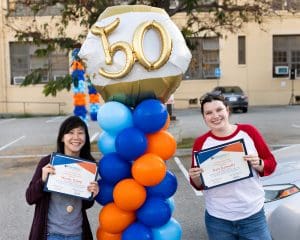 PEF was honored this year with the Pasadena Unified Partner of the Year Award. We are humbled by this award and know that it is only because of the commitment of our community that our work is possible. Your support of PEF takes many forms—you may volunteer, participate in one of our activities, sponsor an event, follow us on social media, share our stories of success, or give a gift. Whatever form your support takes helps to empower our students through a vibrant education.We begin our next 50-years as we began our first; with a deep sense of pride in our public schools, our colleagues, our students, and the wider Altadena, Pasadena and Sierra Madre communities. We also begin with an intensified mission to help achieve excellence and equity in all our PUSD schools. The more successful that we are in this endeavor together, the stronger we will be as a whole.
Looking forward to the next 50 years together.
Thank you!