"A computer science education is literacy for the 21st century."
The Pasadena Educational Foundation is pleased to offer our  PEF Summer Enrichment families some additional expanded learning opportunities this year.
Students can learn to code, build new skills in literacy and math, and expand their creativity with free one-year subscriptions to two award-winning learning programs. PEF has partnered with codeSpark Academy, the #1 learn-to-code app for children ages 6-10, and HOMER, an early learning program for children ages 3-6, to provide your child access to use these KidSafe Approved programs at home.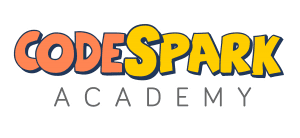 codeSpark Academy Grades K-6
With codeSpark Academy, your kids learn how to code and develop valuable life skills while playing and having fun. The platform's word-free interface and highly engaging gameplay teach critical thinking, creativity, and collaborative learning through a STEM-based curriculum. codeSpark Academy has educated and entertained over 30 million children and counting.

HOMER Grades PreK-2
The HOMER Learn & Grow app takes kids on a personalized learning journey that boosts their confidence and grows with them though a playful learning environment. With HOMER, your child will have access to a step-by-step pathway that leads to literacy, building blocks for math confidence, brain games for big thinking, and more.
If  you attended PEF Summer Enrichment, Pasadena LEARNS, or Boys & Girls Club this summer and didn't receive this offer via email, please contact Monica Lopez at connect@pasedfoundation.org.