Pasadena Tournament of Roses and PEF Kick off Distribution of  Books Donated by The UPS Store
Efforts emphasize importance of literacy on International Literacy Day
PASADENA, Calif. (September 8,2021) –Today, the Pasadena Tournament of Roses celebrated International Literacy Day by starting the month-long distribution of 14,000 books generously donated by The UPS Store® network to public elementary schools in the Pasadena Unified School District (PUSD). Through the collective efforts of Tournament of Roses volunteers, The UPS Store, the Marine Toys for Tots Foundation, PUSD and the Pasadena Educational Foundation, San Rafael Elementary School was the first recipient of a variety of 12 different book titles relevant to each grade level.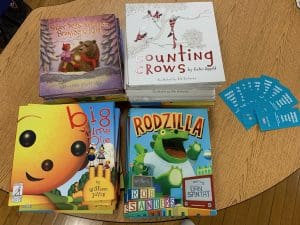 "Literacy plays a vital role in improving the well-being of our youth and communities," said Michelle Van Slyke, interim president of The UPS Store, Inc. "As part of our Toys for Tots Literacy Program, we are proud to serve as the Literacy Sponsor for the 2022 Rose Parade® and grateful to partner with the Tournament of Roses on giving students more resources to develop their literacy skills."
"Community support is vital to the success of students and our schools," said PUSD Superintendent Dr. Brian McDonald. "By providing books to our schools, this donation and partnership can promote literacy at home and spark the joy of reading in our students."
Known for hosting the Rose Parade® and Rose Bowl Game®, the Tournament of Roses Association prides itself in giving back to the community throughout the year. Volunteer members of the Association were an integral part of getting the books into the hands of the students.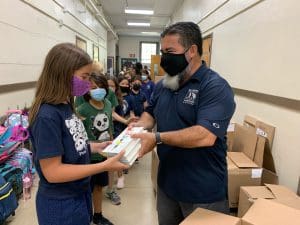 "Investing in our community has long been a cornerstone of the Tournament of Roses and supporting education has been a central focus," said Carlos Illingworth, senior director of community relations for the Pasadena Tournament of Roses. "This important effort to
Thank you to all teachers, educators and families who have instilled the importance of reading to students by making literacy a priority in our schools and communities. Thank you to Artistic Entertainment Services (AES) for use of their facility to sort and distribute books.
promote literacy with our community partners will benefit our local youth for years to come, as studies have shown that reading at grade-level by the third grade is one of the most critical milestones in education."