People who work together will win, whether it be against complex football defenses, or the problems of modern society.
Vince Lombardi
It was 1936 – the height of the Great Depression. Fordham University senior football player, Vince Lombardi, was having a rough season. Several of his teeth were knocked out in a game against Pitt; a game that ended in a tie. An unexpected loss to NYU erased all dreams of playing in the famed Rose Bowl. But that season taught him important lessons… never underestimate your opponent. Preparation and teamwork wins championships.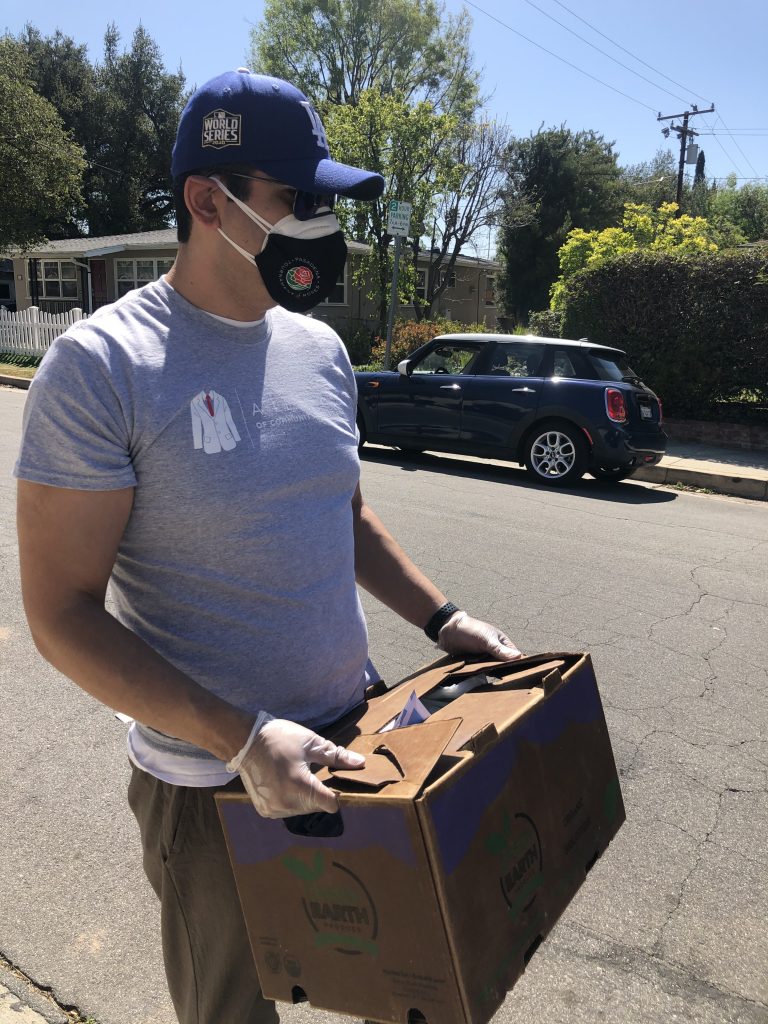 Tournament of Roses members know all about preparation and teamwork. With the cancelation of last year's Rose Parade due to the pandemic, they have redirected their energetic talents to support our community in new ways. Over the summer, they delivered food to those who could not get to Pasadena Unified School District meal sites. The organization recently donated books to students and participated in Read Across Pasadena. And just this week, TOR members volunteered to help us distribute seasonal produce to area families.
Lombardi learned the hard way to never underestimate an opponent. It's a lesson he obviously learned well. However, having a strong, committed team is most important… especially when the opponent is as difficult to defeat as inequity in education or food insecurity.
Pasadena Educational Foundation is proud to call the Tournament of Roses our partner – one we can count on to do good work together.
Thank you to the Tournament of Roses for helping us champion our community!
---
Support public education for every student, every day.
Give. Partner. Volunteer.
---