For Immediate Release
Pasadena, CA—We are proud to announce the election of five new members to our Board of Directors: Dominick Correy, Niki Elliott, Lawton Gray, Laura Mickens, and Annie Oelschlager. The election was held at the April 21, 2020 Board of Directors meeting via Zoom and new board members officially began their tenure at the June 24, 2020 Annual Board Meeting.
"The Pasadena Educational Foundation is excited to add five outstanding individuals with diverse skills and backgrounds to our Board of Directors," said PEF Board President Felita Kealing.  "Their expertise, energy, strength, and professional experiences will be great assets to our leadership in these complicated times in supporting public education. We are honored Dominick, Niki, Lawton, Laura, and Annie have selected to serve on the PEF Board and we look forward to their contributions."  
PEF is led by a diverse group of volunteer board members who are deeply rooted in our community, committed to the mission of the organization, and passionate about public education and our Pasadena Unified schools. Board members are business and civic leaders, educators, parents, and professionals who collectively work to make a better future for our students and our community. The board provides leadership for carrying out our mission to support, enhance, and supplement the programs, initiatives, and priorities of the PUSD.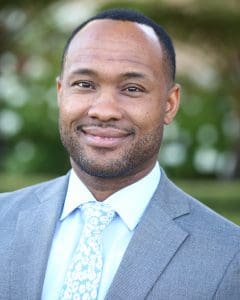 Dominick Correy is a true product of Pasadena. He was born and raised in Pasadena with his younger brother by their single mother. He attended Hamilton Elementary, Wilson Middle School, and Pasadena High School.
After a brief stint of being incarcerated, and homeless, Dominick decided to change his life. He started to work at Learning Works Charter School as a chaser. He literally chased kids back to school. While working at Learning Works, Dominick went back to school. He received his Associates degree at Pasadena City College and transferred to Cal Poly Pomona where he received his bachelor's degree in Psychology as well as a degree in Ethnic and Women's Studies. For ten years Dominick has helped hundreds of students obtain their high school diploma and stay out of the trouble. He has a deep passion for transforming the lives of youth.
Since January 2017, Dominick has served the communities of Pasadena and Altadena for State Senator Anthony Portantino as his District Representative. Dominick covers the following policy issue areas: Labor, Public Safety (Criminal Justice Reform) Transportation, African American and LGBTQ outreach, and some educational policy. Dominick has a 13-year-old daughter who attends PUSD. Dominick is a sports fanatic and loves the Lakers, the Dodgers, and the Raiders.
---
Niki Elliott, PhD is a clinical professor of education at the University of La Verne's La Fetra College of Education. She currently serves as Co-Director of the Center for Neurodiversity, Learning and Wellness, and is an author, speaker, and trainer in the fields of mindfulness, holistic education and healing-centered engagement. An experienced educator, Dr. Niki has taught students of all ages, from elementary school through university level over the past 25 years. She presently teaches educational neurobiology, neurodiversity and mindfulness for graduate students earning a master's degree in Special Education. She is a staunch advocate for students with special needs and learning differences.
Dr. Niki is the founder of The Innerlight Method, a holistic program for self-regulation, resilience, and well-being for empaths and highly sensitive people. In 2019, she developed the Mindful Leaders Project, a program designed to help teachers, school leaders, and program administrators increase personal well-being while utilizing mindfulness strategies to lead conscious social change in schools. The Mindful Leaders Project is currently in wide-scale implementation in San Bernardino City Unified School District.
Dr. Niki earned a bachelor's degree at UC Berkeley, a master's degree and teaching credential at Teachers College, Columbia University and a PhD in Education from UCLA. In addition, she has studied holistic wellness techniques for almost twenty years, and is certified to teach yoga, breath work, mindfulness meditation, and mind/body energy healing.
---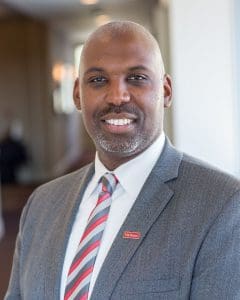 Lawton Gray Ed.D. began his educational career 23 years ago teaching mathematics at Pasadena High School.  Dr. Gray later joined the Temple City Unified School District and became Dean of Students at Temple City High School.  Dr. Gray then left Temple City to become Assistant Principal at Colony High School before returning to Temple City High School as Assistant Principal.    The next stop in his career was as principal of Oak Avenue Intermediate School in Temple City.  While there Dr. Gray expanded the science, technology, engineering, art, and math (STEAM) offerings for students during the school day and helped create a character education and student recognition program.  In the spring of 2017 Lawton led the school to receiving the California Gold Ribbon School Award, which honors schools for building highly successful school climates that support student achievement. The school was also named a Title I Academic Achieving School by the California Department of Education.
In May of 2017, Dr. Gray was selected to lead his alma mater, John Muir High School.  Dr. Gray later in the year completed his Doctorate in Educational Leadership at the University of Southern California. He has a Master's degree in Education Leadership from Point Loma Nazarene University and a Bachelor of Science Degree in Mathematics from Morehouse College.  In June 2005, Dr. Gray was appointed to the California Academic Partnership Program (CAPP) Advisory Committee, and currently serves as the chair.
---
Laura Mickens is the Director of Technical Marketing Communications in the Optical Solutions Group at Synopsys Inc. in Pasadena.  She has over 25 years of experience developing documentation and marketing materials for software products and currently oversees her group's strategic marketing, social media and public relations.  Laura is a graduate of Oberlin College and she and her husband Michael have one son, Myles, who attended PUSD schools K-12 from Don Benito through Marshall Fundamental.  Myles graduated with honors from Marshall and is a sophomore at the University of Minnesota. They were active supporters of the Marshall music department and Laura expressed appreciation and interest in joining our Board.
---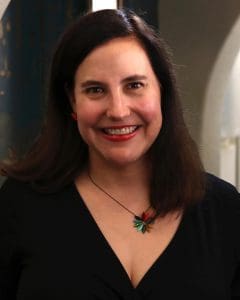 Annie Oelschlager and her husband Jonathan Hennessey have lived in Sierra Madre for twelve years. Their two daughters attend Sierra Madre Elementary School. Annie served as president of the board at the Sierra Madre Community Nursery School, where she also led the search committee for the school's new director and chaired the school's major fundraiser – the auction – three times. She also hosted various other school fundraisers in her home.
At Sierra Madre Elementary, she volunteers weekly in both of her children's' classrooms and has served as a Girl Scout leader and troop cookie chair. She and her husband also host the annual thank you party for donors to the school's annual fund.  Annie was PEF's 2019 Principal for a Day at Madison Elementary School. She served on the 2019 PEF capital campaign task force, and she is a longtime financial supporter of PEF. Annie is a financial supporter of Planned Parenthood SGV and is active in the local Democratic Party and with the national political organization Run for Something.
Prior to becoming a parent, Annie worked in LA as a producer and director of independent film and theater. Locally, she directed a feature documentary chronicling a year in the life of the Sierra Madre Rose Float Association and its team of volunteers. Originally from Akron, Ohio, Annie is a graduate of Pomona College.