"All four individuals demonstrate a great commitment to our community and our schools. Their expertise, leadership, and professional knowledge will be a great asset to our board of directors. We are honored that Lorena, Roberto, Robyn, and Linda have chosen to serve on our board and look forward to their contributions."

—Kathy Onoye, PEF Board President
We are proud to announce the election of four new members to our board of directors Lorena Yépez Hernandez, Roberto Hernandez, Robyn Mizes, and Linda Morales. PEF is led by a diverse group of volunteer board members who are deeply rooted in our community, committed to the mission of the organization, and passionate about public education and our Pasadena Unified schools. Board members are business and civic leaders, educators, parents, and professionals who collectively work to make a better future for our students and our community. The board provides leadership for carrying out our mission to support, enhance, and supplement the programs, initiatives, and priorities of the PUSD.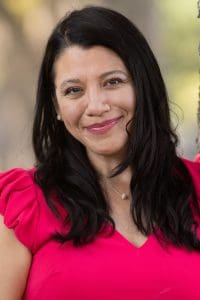 Lorena Yépez Hernandez – Currently a Project Manager at Katherine Padilla & Associates. Lorena Yépez Hernández has over 15 years of experience in community engagement, crisis management, construction mitigation, fundraising, and marketing. Lorena has developed and implemented outreach programs for public, private and non-profit sectors. Her experience spans in a variety of areas such as transportation, women advocacy issues, senior care and case management, healthcare and education. She has extensive experience working with local government and successfully executing fundraising events. She is an active community volunteer and supporter of the Pasadena Unified School District as a member of the Local Control and Accountability Plan Parent Advisory Committee for PUSD and San Rafael Elementary School's PTA President.
---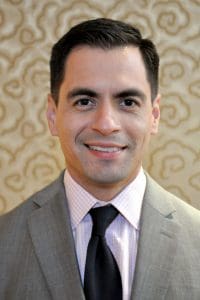 Roberto Hernandez – Principal of Pasadena High School, Roberto Hernandez is a highly-respected and collaborative leader, with experience as both a middle and high school principal and elementary school teacher. He joined the Pasadena Unified from Sheldon Early College High School in Texas. He has taught fifth and sixth grade bilingual Math, Science, Reading, and Social Studies and served as an English Learner Instructional Specialist/Coach. He earned a B.A. in History from Texas A&M University and holds an M.S. in Education Administration from the University of Houston-Clear Lake.
---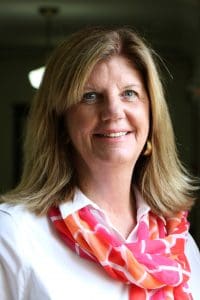 Robyn Mizes – Robyn Mizes comes from a family of teachers, going back many generations; as a result she feels very deeply about investing in and supporting public schools. Robyn received her B.A. from Occidental College, with a major in Psychology and a minor in Education, followed by an MBA from UCLA with a combined focus in Marketing and Human Resource Management. After graduating from UCLA, she became a Human Resources consultant. Now that her children are grown, she is able to pursue her passion for helping people, especially within the education environment. This will be her fourth-year volunteering with the same teacher at Longfellow Elementary School, and her second year volunteering with the Reading Partners program, also at Longfellow Elementary. She has been an active volunteer with the Pasadena Educational Foundation, serving on the Teacher Grants and Community Engagement & Advocacy committees.
---
Linda Morales
– Linda Morales owns and operates Con Cariño an elderly care residential facility in Pasadena. Through Con Cariño, Linda offered several PUSD students internships and job shadowing opportunities. Linda has a Master's degree from Pacific Oaks College in mental health–with a specialty working with families impacted by dementia–and a BS from the University of California, Berkeley. She has also worked as an investigator within the Probate / Conservatorship Department of the Los Angeles Superior Court. A graduate of Pasadena High School, she served on the Advisory Board of Blair High School's Health Careers Academy.