2023-24 Teacher Grant applications are now open! All certificated PUSD staff are welcome to apply by October 6th, 2023.
Every year, we're amazed at all the different ways that PUSD educators use their Teacher Grants to improve opportunities for students in the classroom. Today, we're showcasing some ways that teachers have used the arts, including by integrating them into different parts of the curriculum.
---
Ceramic Fossil Mural
Derrick Bangle, Eliot Arts Magnet
The Ceramic Fossil Mural project, led by teacher Derrick Bangle, seamlessly integrated art and science. The mural, which depicted fossilized organisms, addressed geological time concepts while catering to diverse learners' needs. The 8th-grade students, particularly visual artists, embraced hands-on creation, enhancing their comprehension and retention. This interactive approach offered a more profound understanding of scientific principles. Through collaborative efforts guided by Artist in Residence Denise Seider, teams sculpted, glazed, and constructed the mural, uniting artistic expression with educational exploration.
Grant Award: $1,200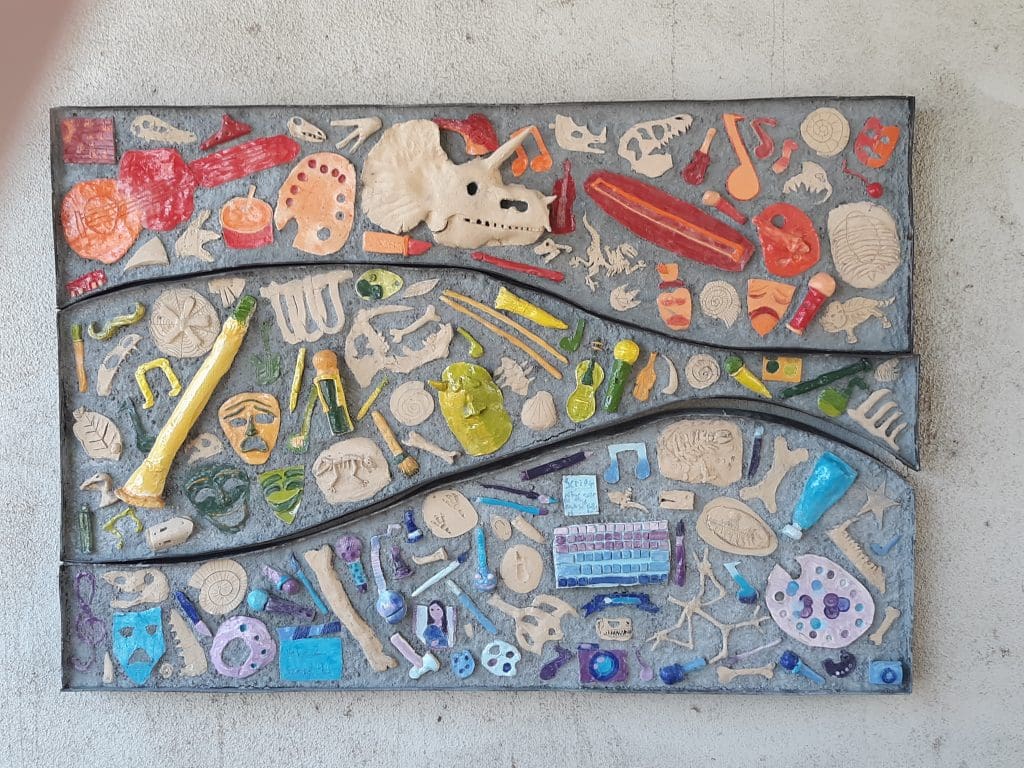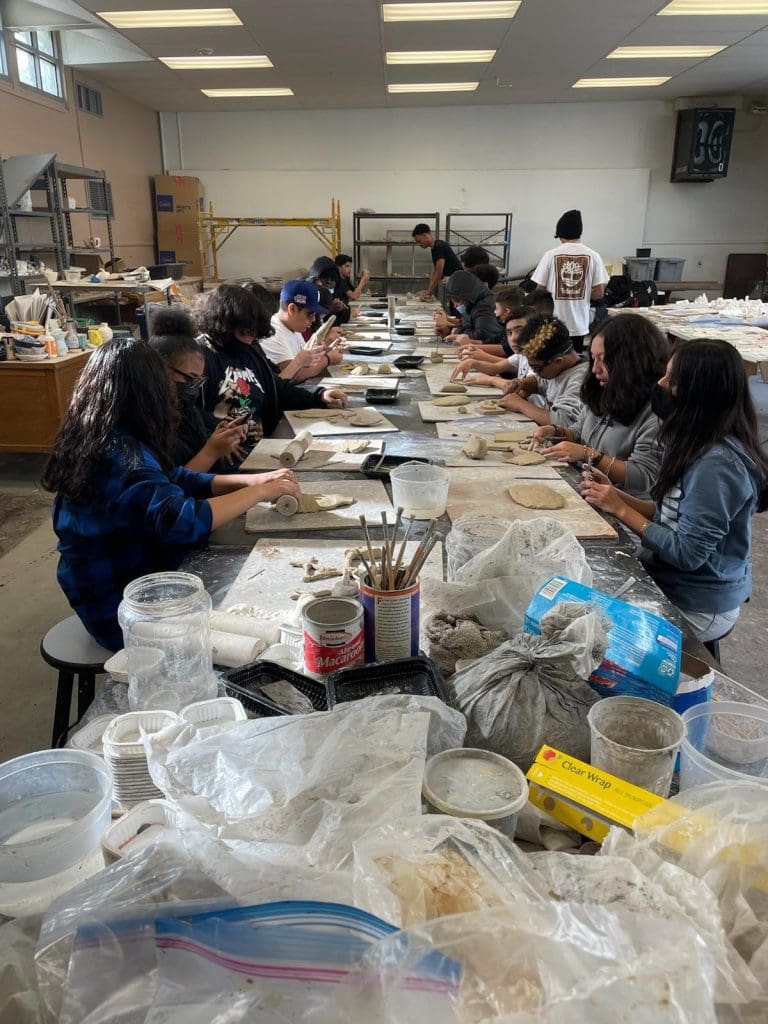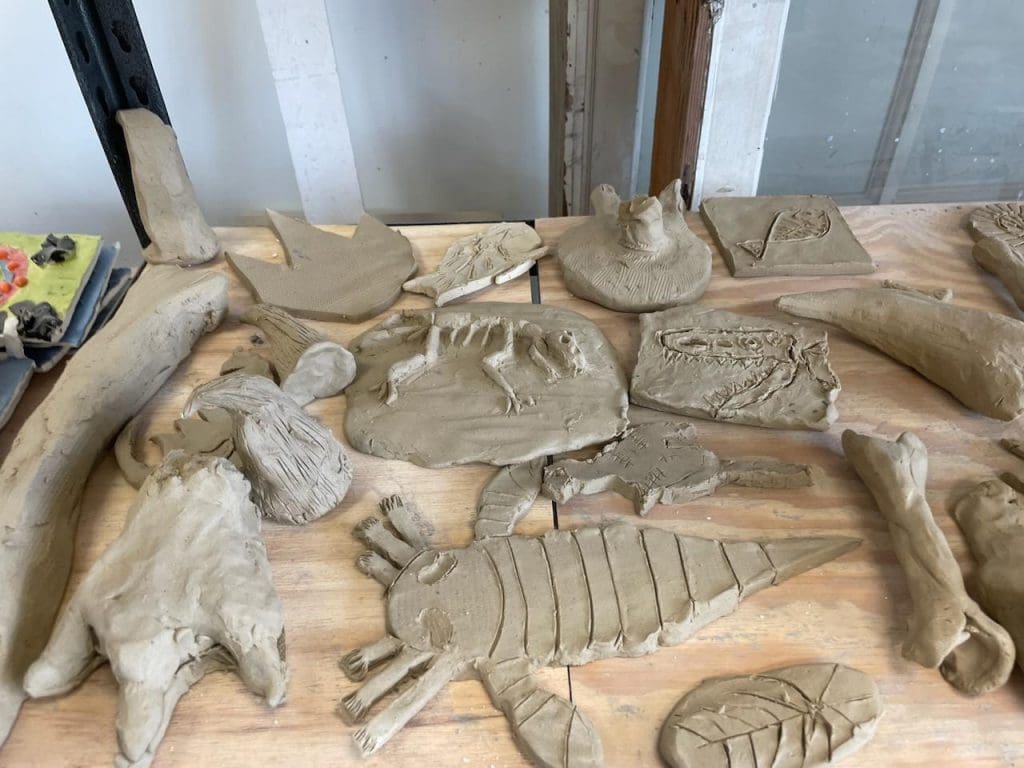 ---
Journey through the Silk Road
Marysia Narvaez, Marshall Fundamental
Every year, Marysia Narvaez teaches her 6th-grade students about the Silk Road when they learn about the ancient civilizations of world history. Since many of her students have never handled real silk, Ms. Narvaez makes the lesson tangible by having every student paint on their own silk hoop. The class connects history and art by painting a leader or mythological figure from one of the ancient civilizations they've learned about.
Grant Award: $560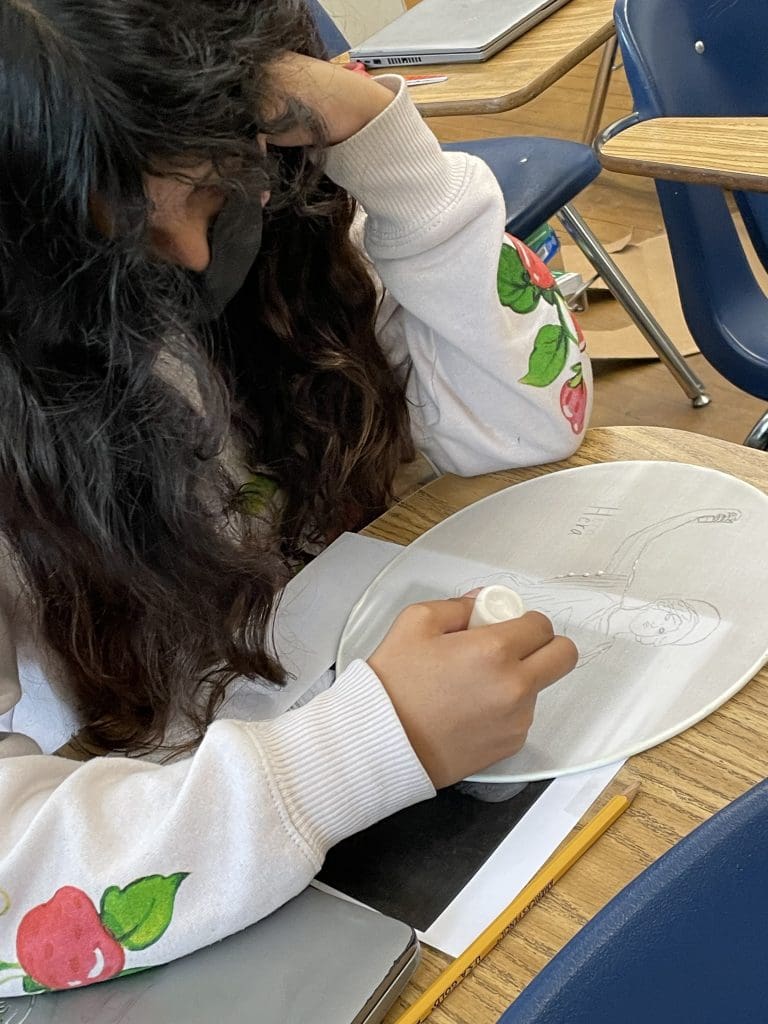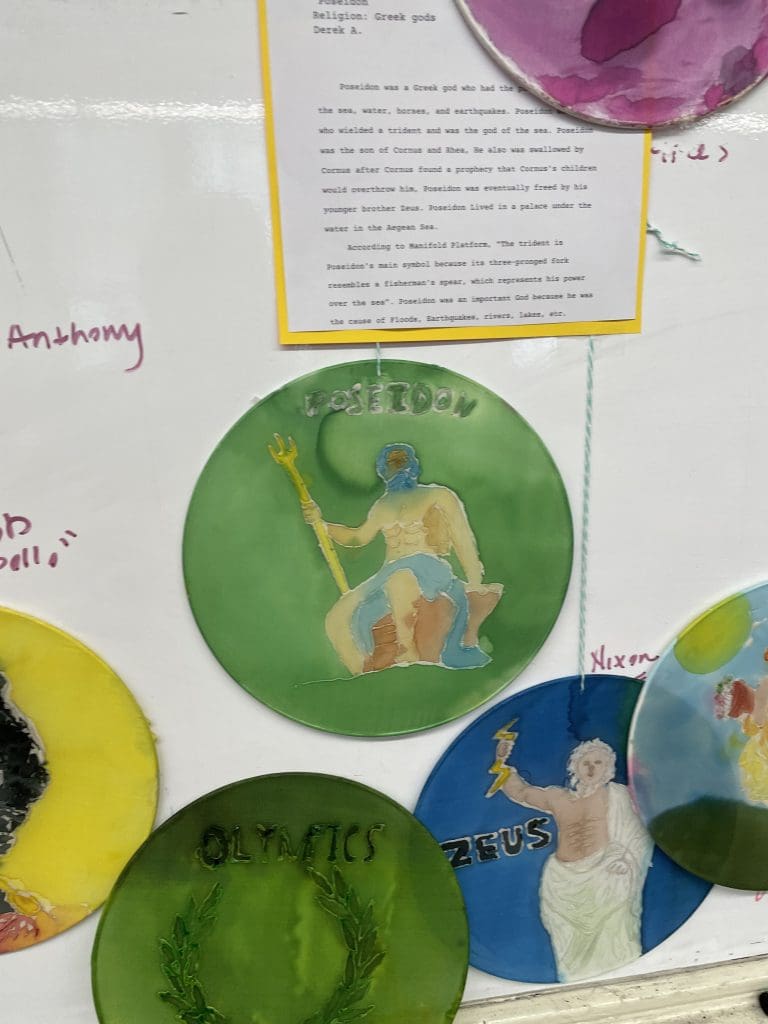 ---
A Seat at the Table
Liane Shih, Eliot Arts Magnet
Liane Shih's art students designed and built chairs inspired by the feminist art piece "The Dinner Party" by Judy Chicago, aiming to give underrepresented women a "seat at the table." The project addressed students' need for positive social interaction post-pandemic, teaching woodworking and design skills. Students were able to explore their ability to design, and the chairs were displayed during Women's History Month. The project will continue next year with hopes of expanding the art installation aspect, including by bringing in more elements from "The Dinner Party."
Grant Award: $1,000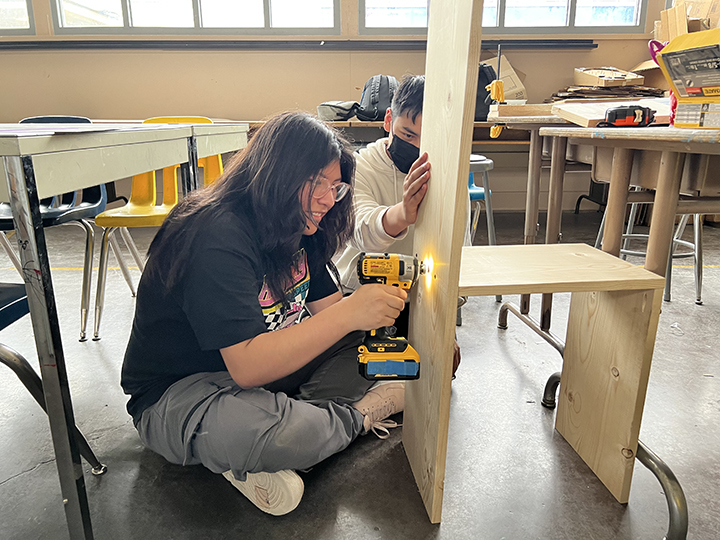 ---
Build Up the Theater at Blair
Jessica Volpi, Blair IB School
This grant aimed to enhance the theater skills of students by providing resources like special effect makeup kits, sewing machines, rehearsal blocks, and performance platforms. Students improved their costume creation, makeup application, and technical theater skills. Additionally, they became proficient in using industry-standard software QLAB for designing and calling shows. The project positively impacted students' artistic growth, fostering skills applicable beyond school and preparing them for theater careers.
Grant Award: $2,000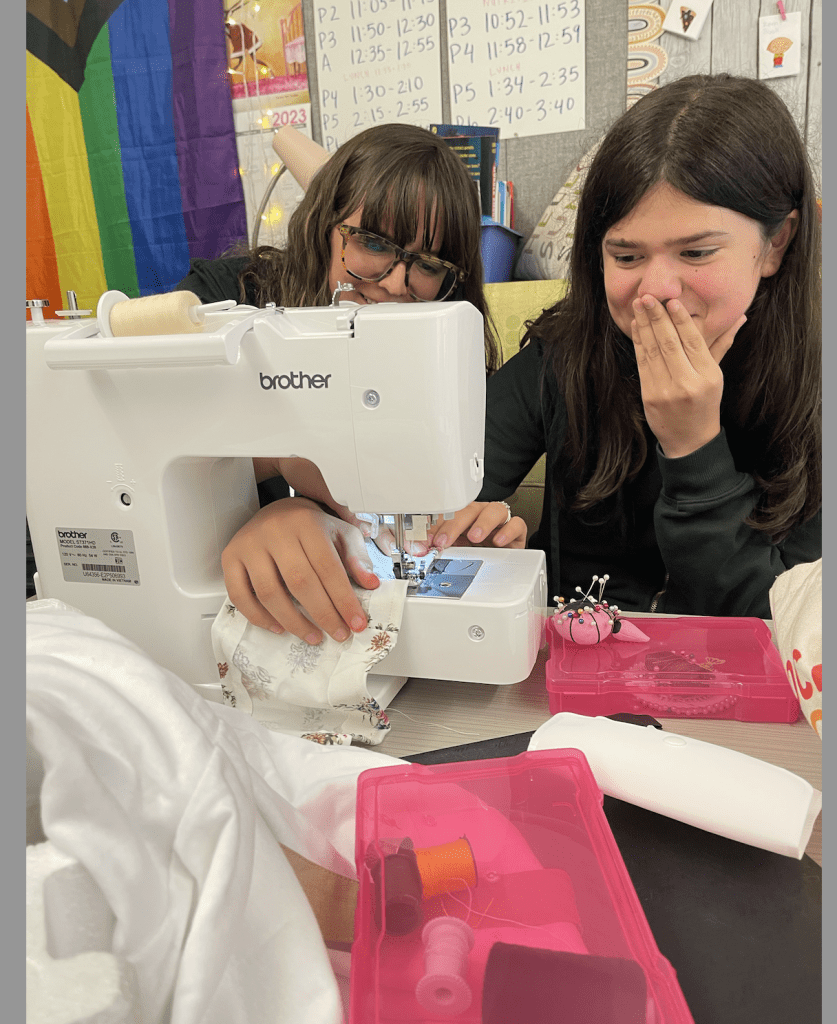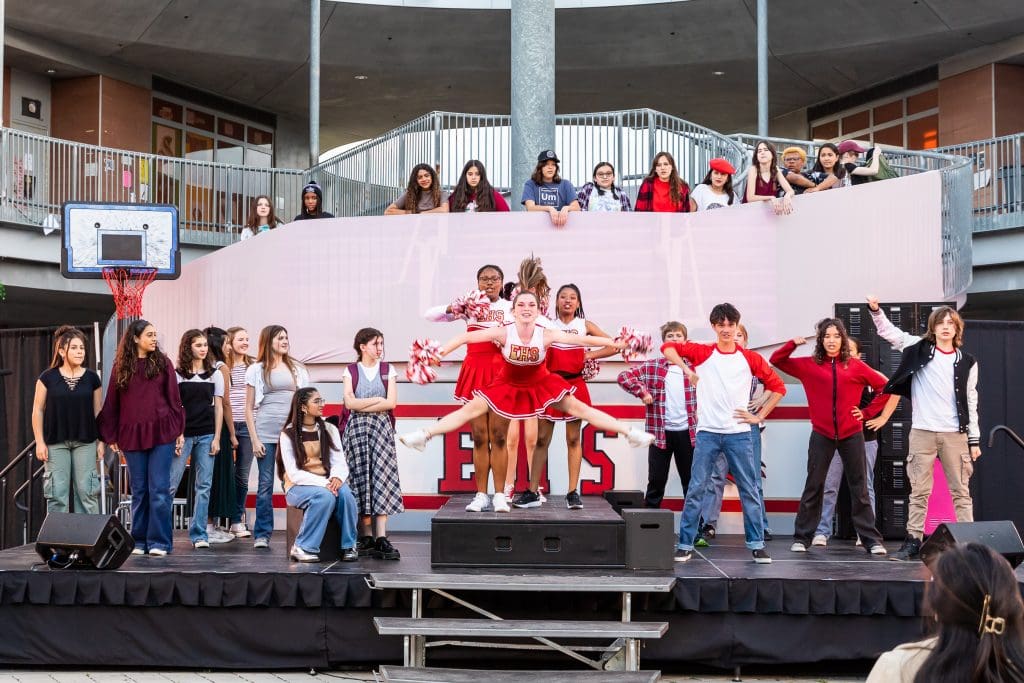 ---
Teacher Grants are one of PEF's signature programs, and have been around for over 50 years! Learn more and apply at www.pased.org/teachers