Together we made a difference during these challenging times.
The support that the Pasadena Educational Foundation provides our schools is essential to keeping our momentum going. Our schools are stronger today and will be even stronger tomorrow thanks to this outstanding partnership.Dr. Brian McDonald, PUSD Superintendent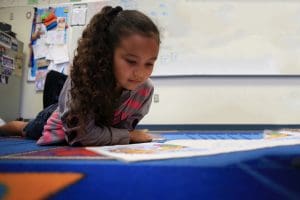 The Pasadena Educational Foundation was honored this year with the Pasadena Unified Partner of the Year award. We are humbled by this award and know that it is only because of the deep commitment of our community that our work is possible. With you by our side we can continue working to achieve excellence and equity in all our PUSD schools. Education is empowerment and together we can create a brighter future.
Thank you! We can't do it without you.
Since March 2020 you have:
Empower Our Students
Through Education
• Provided $140,000 in grants to teachers
• Engaged 900 students in summer enrichment and 2,000 students remotely via video
• Awarded $84,000 in college scholarships
• Funded emergency technology needs
• Secured PPE for district staff & classrooms
• Aided meal distribution and well-being initiatives
• Kept arts programs like My Masterpieces and the All-star Band going
• And so much more!
Pasadena Unified School District distributed at-home COVID test kits to the parents of students last…