Great things happen in our community when we work together!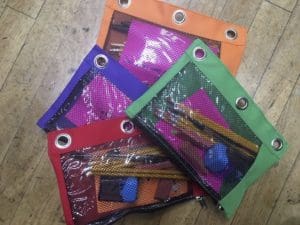 Thank you TIAA, Caltech, and JPL for creating 3,000 cute and durable pencil pouches filled with school supplies and a special personalized notecard with inspirational messages and quotes.
PEF, with help from Rose City students, delivered boxes of these handy little pouches to PUSD elementary schools for kids with need and to be awarded for academic achievement and perfect attendance.
Each pack contained:
6 pencils
2 pens
2 erasers
1 pencil sharpener
And the special note.
Students from Willard Elementary loved their pencil pouches so much they sent us these wonderful thank you notes.