Realtors Supporting Our Schools
Local Realtors are invited to participate in our "Realtors Read Across Pasadena 2019" on March 1st!  This local program, (which is aligned with National Read Across America Day, an observance in the United States held on the school day closest to March 2, the birthday of Dr. Seuss), gives you the opportunity to become involved in our community schools and read to elementary aged children.  Plan on about an hour or so total.
Teachers will have a selection of books for you to choose from or you are welcome to bring your favorite Dr. Seuss book or other childhood favorite to read, as well. The students look forward to this every year and you will come away feeling energized and with more knowledge of our schools.  This opportunity can be an excellent talking point with your clients.
"We loved connecting with our community's amazing teachers and students as well as being a part of such an enjoyable educational program."
—Emilie Broughton, Town Square Real Estate
Realtors Read Across Pasadena is an effort of PEF's REALTOR INITIATIVE, a collaboration with local Realtors, the Pasadena Education Network (PEN), and the Pasadena Unified School District (PUSD) that recognizes the enormously important role Realtors play in influencing our community's view of our public schools. Working together, we strive to provide opportunities for Realtors to become better educated about our public school offerings and encourage Realtors to be active ambassadors for PEF, PEN, and especially the PUSD.
Find out more and see photos from last year's Realtors Read Across PASadena event here.
Want to get involved in other ways?
Find out how you can volunteer with PEF here.
Realtors Read Across PASadena
Realtors from all across Pasadena, Altadena, and Sierra Madre came out to our elementary schools to celebrate Dr. Seuss's birthday and read to our students. Thank you to all who participated in sharing your love of learning with our students.
Find out more and see photos from this year's Realtors Read Across PASadena event here.
As Dr. Seuss's character The Lorax says,
"Unless someone like you cares a whole awful lot, nothing is going to get better. It's not."
Our Realtors Read campaign is done is conjunction with Read Across PASadena that salutes National Read Across America Week, the annual national reading event that honors the March 2nd birthday of Theodor Seuss Geisel, known as Dr. Seuss. Schools also host readings by local leaders, parents and community members during the week.
A recommendation from our Realtor Liaisons led to the brand new user-friendly welcome center at the front entrance to the PUSD Education Center.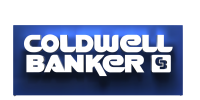 Support Our Schools!
The Realtor Initiative is one of the many ways the Pasadena Educational Foundation helps to connect the resources of our community with our schools to create a vibrant and enriching educational experience for all public school children in Pasadena, Altadena, and Sierra Madre.