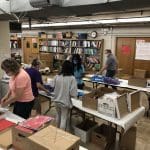 Recently Pasadena Educational Foundation volunteers and board members helped assemble and distribute learning kits to our Summer Enrichment Program students.
PEF was forced to cancel our much-loved, in-person summer enrichment program due to the restrictions of coronavirus stay at home orders. These kits accompanied professionally-curated, online summer lessons which we offered free to all. Each kit contained items that corresponded to these lessons and encouraged fun summer learning.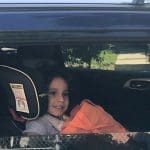 It was a joy to get the opportunity to see our students at pick up – even for just a moment. We missed spending the summer with them. Special thanks to all of the PEF volunteers who made this possible.
View all of our Summer Enrichment lessons here. Enjoy and learn!