Dear PEF friends and supporters,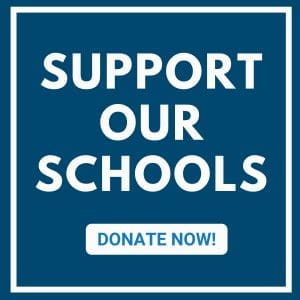 Imagine being a teacher trying to teach kindergartners their ABCs only on video. Or teaching music without instruments. Imagine being a student trying to do science experiments at home without lab equipment. Or not even being able to attend class because you don't have a reliable internet connection.
Our teachers and students are struggling through these things right now even as they are making the best of remote learning, and we at the Pasadena Educational Foundation are working hard to help them in every way we can. With our donors' generous support, since March PEF has been able to bolster the distance-learning experience for our students and respond to some of the most urgent needs of our district.
With your support, PEF has:
Funded emergency technology needs
Secured PPE for district staff & classroom use
Provided art supplies, learning kits, books, & PE equipment for students at home
Supplied vital resources to teachers to enhance remote learning
Aided meal distribution and well-being initiatives for our most vulnerable students & families
We need your new or continued support now more than ever. The difficulties of this year will have a lingering impact on our students and our district. Even when students return to the classroom, things will not be the same. Our new normal, for instance, will have different class configurations with healthy and safety measures in place for all.
Our community's young people matter. Their education and their well-being matter. And they need your support to make it through this unbelievably challenging time with a love of learning, a strong foundation in academics, and care for their mental and physical health.
Please give generously to support our community's students.
Thank you!