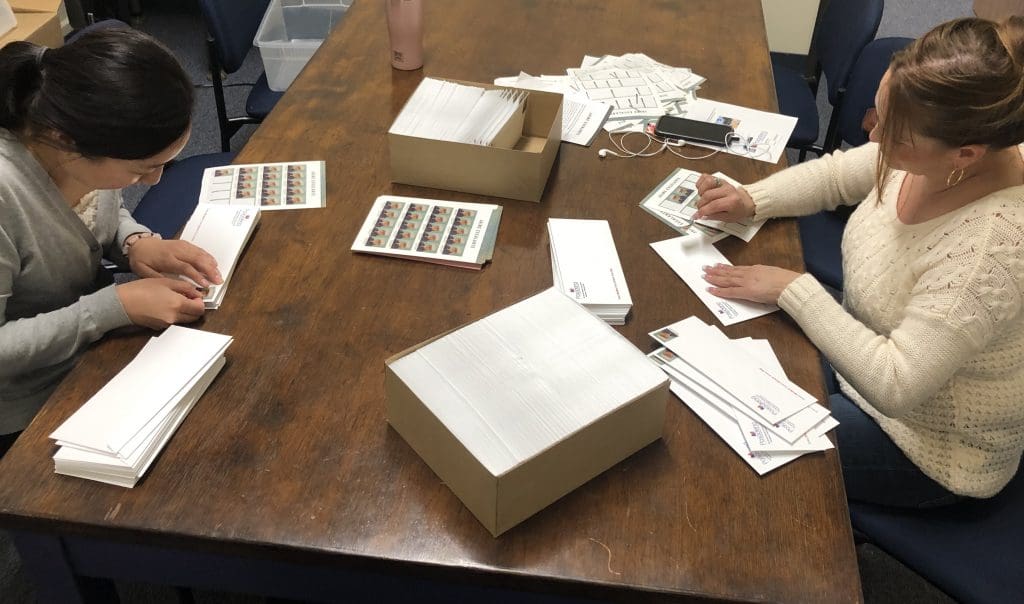 Volunteer to help with our Fall Appeal mailings.
We need assistance preparing our mailing: stamping envelopes, printing and sorting materials, and assembling packets. This is pretty straightforward office help, but essential to our ability to fund all that we do – from teacher grants to community outreach to school initiatives like expanding arts and science education.
Please feel free to bring your earphones to listen to an audio book or music while you help.
WHERE:
Pasadena Educational Foundation
351 S. Hudson Avenue, Room 153
Pasadena, CA 91101
WHEN:
Click on a link to sign up –
Morning through late afternoon shifts available.
Must be a minimum of 15 years old. Strong work ethic and attention to detail is required.
Safety Protocols:
**All volunteers must be fully immunized for COVID-19.**
• Please wear your own mask.
• Volunteers will work inside in our office. Our office is equipped with district-issued air purifiers.
• Hand sanitizer will be supplied.
If you cannot make your shift, please let us know. Never volunteer if you are not feeling well. Cancel your shift.