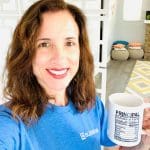 "Bluebeam employees were thrilled to create care packages and write encouraging notes for the PUSD principals that have worked tirelessly to serve students and staff during a particularly challenging time. Thank you for all that you do for the Pasadena community!"
– Staci Armao, Sr. Employee Experience Manager, Bluebeam, Inc.
By Nancy Carol Inguanzo | PEF Volunteer & Engagement Manager
Bluebeam, Inc.'s Pasadena office supported the Pasadena Unified School District by creating remote-learning focused care packages – computer screen glasses and coffee mugs – which were assembled at staffers' homes. Each package included cards with handwritten words of encouragement. PUSD Principals were thrilled to receive these thoughtful and unexpected gifts.
"These glasses are fantastic! I'd been having headaches from being on the computer all day. And the mug is perfect!"
– Benita Schneckel, Principal of Altadena Arts Magnet Elementary
"I love my present."
– Angela Baxter, Principal of Willard Elementary
"These are great! Thank you!"
– Roberto Hernandez,
Principal of Pasadena High School
In the coming months, Bluebeam will continue to partner with Pasadena Educational Foundation to directly support our public schools. In December, they have scheduled several days of volunteer work in our school gardens and will donate funds for garden supplies. This will further the efforts of PUSD's Farm to Table Program and help with readying our schools' gardens for the reopening of campuses in January.
Find out more about Bluebeam here.
---
If your company is interested in corporate partnering and/or volunteer efforts, contact Nancy Carol Inguanzo, Community Engagement and Volunteer Manager at ncinguanzo@pasedfoundation.org.
---